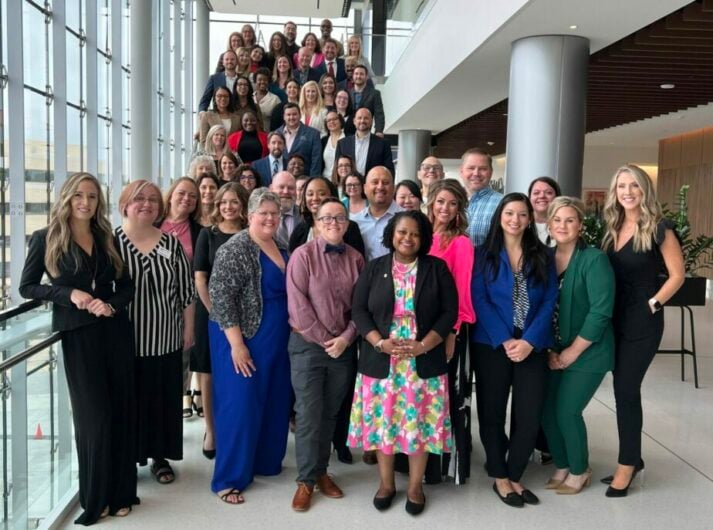 DE Alumni Resources
A one-stop-shop for all resources and opportunities for graduates of the DE program.
Since 1982, over 2,000 credit union advocates from 35 countries have attended the U.S. DE Training to earn their CUDE™ designation. Independent, international DE programs have spun off from the U.S. program. These programs have expanded the global DE alumni network to more than 4,500 individuals worldwide.
Upon completing the DE Program, participants earn their Credit Union Development Educator (CUDE) designation, which signifies a competency in understanding and applying Development Education within financial services.
2024 DE Mentor Opportunities Available
As the DE program continues to grow, we are seeking DE Alumni who are interested in mentoring to complete this survey for 2024 programs. DE mentors make the DE experience special and unique – providing leadership and guidance to participants as they "Trust the Process" on their journey to earn their CUDE designation and become the BEST CLASS EVER!
To mentor at DE, you need to have earned your CUDE designation from the US DE program AND completed your DE project. The Mentor Interest Survey will remain open through EOD Friday, December 1.
SUBMIT YOUR INTEREST
DE Alumni Events & Engagement
Continue your engagement and learnings from the DE program by attending DE alumni events.
Tom Connors Memorial DE Luncheon

The 2023 luncheon was held on Sunday, February 26, 2023, at Clyde's of Gallery Place.

DE Day of Service

This annual day of impact encourages DE alumni to go out and live the credit union difference taught at DE Training through community service to empower our members and strengthen communities.  

DE Awards

The US DE Awards Program provides US DEs the opportunity to honor those individuals who exemplify the DE spirit through their individual or cooperative efforts to make a difference in the movement.
International DE Resources
Thanks to the leadership of international credit union partners, there have been several DE Programs created outside of the U.S. These independently-managed programs and the International Credit Union Designation (ICUDE) are available to DE Program Alumni who meet a certain level of international experience and is offered by the International DE Programs.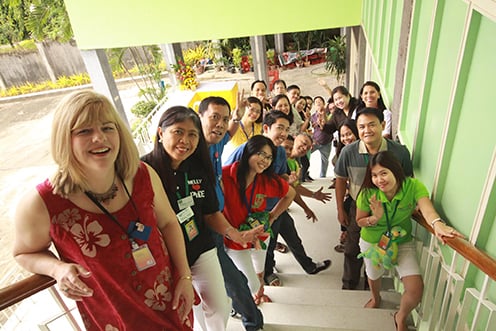 DE Projects in Action
After graduating from the DE Program, DEs are charged with taking what they've learned home to complete a project in their credit union or community that improves people's lives.
Lindsey Mueller, DE Class of 2018

After 15 tornados devastated Northern Wisconsin in 2019, Lindsey assembled storm relief efforts with staff from her organization, CoVantage Credit Union. Over 30 employees spent more than 300 hours of volunteer time to help their community including operating chainsaws, moving brush and helping serve food to residents.

Christopher Morris, DE Class of 2005

In 2014, Christopher Morris began organizing local volunteer activities once a month by inviting local CUDEs to join him for outings that focused on the 12 Development Issues. He has kept this tradition alive and continues to gather CUDEs in the Madison area for activities such as stocking food pantries, Ronald McDonald houses, Toys for Tots and more.

Meghan Jamison, DE Class of 2018

In an effort to get more Young Professionals from the Cornerstone region to DE Training, Meghan designed t-shirts that she could sell to raise money for a YP scholarship. She worked with other local CUDEs to help with the scholarship process and was able to reach her fundraising goal and award her first scholarship at the end of 2019.
Stay Connected
More than 2,000 credit union employees and volunteers from around the world have attended the U.S. DE Program and earned their CUDE designation. But as time goes by people change jobs and get new email addresses, unfortunately, we lose contact with them. Even when things don't change sometimes those pesky email goblins can prevent our newsletter from reaching DE Alumni inboxes.
To receive regular updates and DE news, click
here
.
If your contact information has changed since the time of your graduation or you aren't receiving our emails, please email Maggie Wolff to update your information.
Get in touch
For more information on the DE alumni activities
Contact Tobi Weingart, Chief Program Officer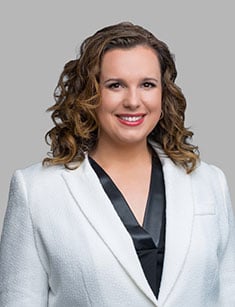 Tobi Weingart, CUDE
Chief Program Officer