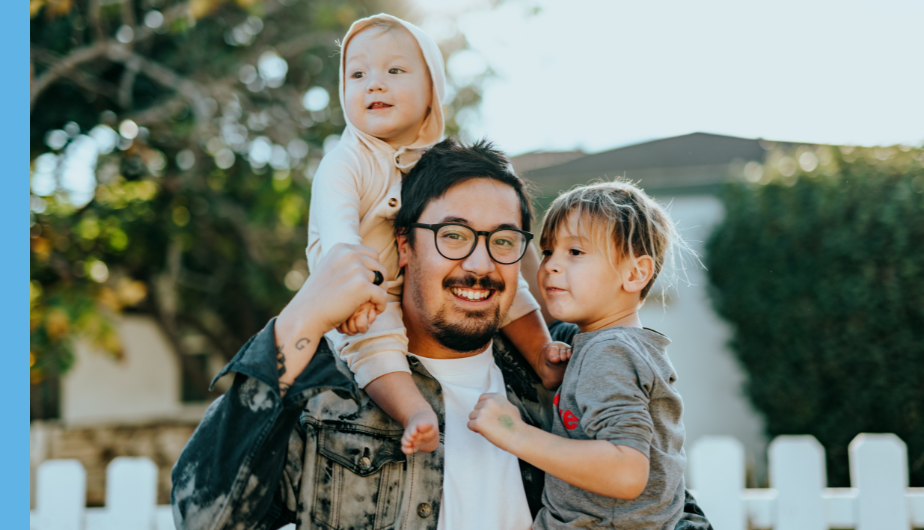 Your National Credit Union Foundation
Making financial freedom achievable through credit unions.
Who we are
The National Credit Union Foundation is the charitable arm of the U.S. credit union movement. Our mission is to serve as a catalyst to improve people's financial lives through credit unions. We accomplish this through three pillars of work.
Ignite
Every action and output ignites understanding of what is achievable when credit unions place financial well-being for all at the center of their strategy.
Events

Our owned and partnership events, conferences and speaking engagements align the credit union movement around our collective mission, uncover new opportunities for collaboration, and provide insights and strategies to take action.

Grants

As we meet with system partners, we identify pain points, growth opportunities and strategic risks facing credit unions. We use that data to design catalytic grants that capitalize opportunities we believe could scale to support the broader system.

Resources

As a center point for the U.S. credit union movement, we are able to create and curate examples of best practice, actionable insights, and proven programs to support and scale your financial well-being for all strategy.
Inspire
Our transformative, system-leading education and annual Foundation Dinner inspires credit unions to leverage the cooperative principles to improve financial well-being for all.
Exploring Why™

These workshops help credit unions and system partners connect their employees to the credit union difference and discover new and better ways to drive value for your members and organization. 

Biz Kid$

The Foundation sponsors and maintains this award-winning education platform, designed to help credit unions start the next generation of members on the path to financial freedom.

Foundation Dinner

Our annual fundraising event includes the Herb Wegner Memorial Awards, the system's highest national honors. By celebrating the achievements of some, we inspire greatness in others.
Development Education (DE) program
Our signature education program has been transforming the credit union movement for over 40 years. Through immersive learning, DE delivers in-depth knowledge of the barriers preventing financial health, explores how the cooperative principles can address those challenges, and supports an international network of action advocates – catalyzing positive change in their communities.
Respond
As the charitable arm of the U.S. credit union movement, we respond quickly when disaster strikes. Our CUAid disaster relief program harnesses the power of cooperative generosity to support our credit union friends and family during times of great need.
The impact of CUAid
Helping credit union employees and volunteers recover and rebuild after catastrophes.
Our core values
The Foundation has five core values that help us live out our mission and vision. We honor these core values for ourselves, our team and our movement.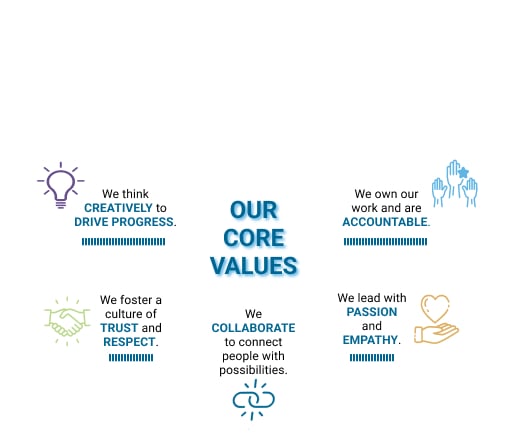 Our commitment to diversity, equity and inclusion
The Foundation believes diversity, equity, and inclusion are fundamental to a vibrant, relevant, and growing credit union movement and is good business. The Foundation strives to practice cultural diversity in all aspects of our mission and work.
Our vision of making financial freedom achievable through credit unions encompasses all people. It is deeply rooted in the work we do to teach and advance the cooperative principles and the Foundation fully embraces and promotes diversity, equity, and inclusion as a shared credit union cooperative principle. Together, we are stronger. Together, we can create a better world where all members of our communities can take part in our democracy, live free of fear from violence, and enjoy physical and financial well-being. The Foundation stands for financial democracy.
The Foundation also stands in solidarity with the Black community and other marginalized communities. We pledge to fight against systemic oppression and racism. We recognize and acknowledge our nation's history holds centuries of oppression and systemic racism that lives on today. This must change if we are going to address racial injustice, advance DEI, and realize financial well-being for all. We are committed to doing more.
History
Originally called the CUNA Foundation, the Foundation (also known as NCUF) was incorporated in October of 1980.
In its early days, the Foundation was focused on international development of credit unions and the credit union movement, as well as scholarships and grants for small credit unions. In 1992, the Foundation was reorganized to better represent a true charitable foundation focused on the needs of consumers and credit unions' unique ability to meet those needs.
Today, the Foundation remains closely aligned with the Credit Union National Association (CUNA) and is widely recognized as the national charitable arm of America's credit union movement.
In the last fifteen years, the Foundation has awarded over $36 million worth of grants to help credit unions to better serve their members.