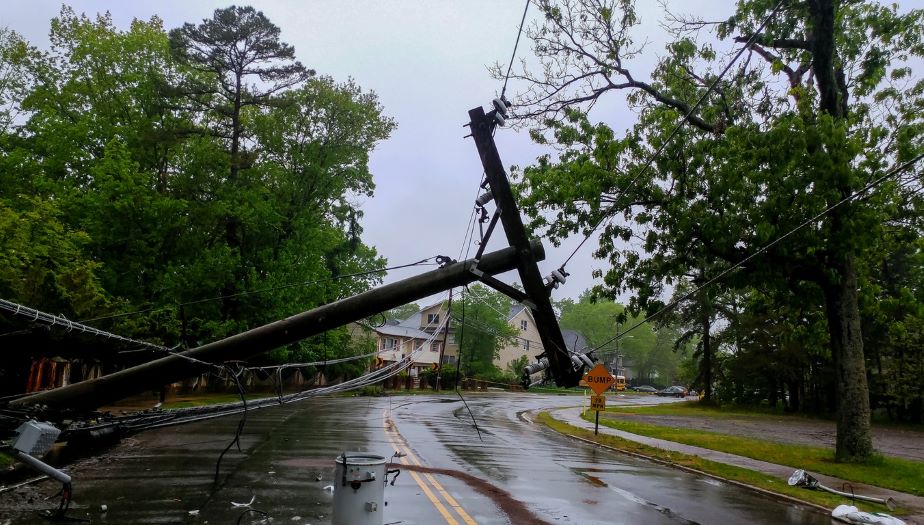 CUAid: Disaster Relief
Helping credit union employees rebuild their lives after natural disasters strike.
When Disaster Strikes, the Foundation Responds
CUAid is truly the "people helping people" philosophy in action. See how the Foundation harnesses collective generosity to respond to credit unions in need after natural disasters.
CUAid Impact by the Numbers
Through the collective generosity of the credit union movement, the National Credit Union Foundation has been able to respond when disasters strike to get credit union employees and volunteers back on their feet to continue serving members.
$9M

has been distributed in disaster relief funds to the credit union movement since 2005.

$444K

were given in grants in 2021 in response to natural disasters in the US.

530

credit union employees and volunteers received CUAid grants in 2021.
CUAid Disaster Recovery App
To streamline and connect credit union organizations with one another when disasters strike to quickly coordinate resources, the Foundation has launched a free CUAid Disaster Recovery app.
Learn more and download the app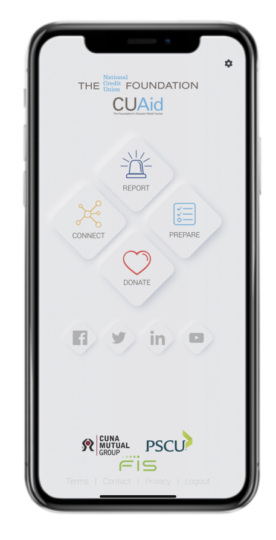 ---
Our Promise to Credit Unions
The Foundation does not use disaster relief funds to pay for the CUAid.coop web platform, travel to disaster areas, or any of the Foundation's costs to administer the national disaster relief program for credit unions. CUAid is a service we provide to give back to the credit union community.
CUAid was developed by the Foundation in cooperation with state credit union foundations, state credit union leagues, and the Credit Union National Association's Disaster Preparedness Committee in 2006.
If you are a state credit union foundation or league looking for more information on how the CUAid program works, you can download our CUAid Playbook.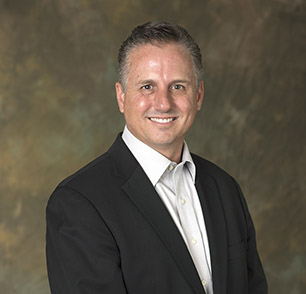 During the Kincade Fire, nearly a million local residents had their power shut off, and about 200,000 were under mandatory evacuation. This meant the majority of our employees were evacuated from their homes or without power for several days—resulting in food spoilage and other unexpected expenses. Additionally, one employee's family lost their 100-year-old ranch. I'm thankful that CUAid has been able to assist with the financial burden that these events have caused our employees — and even those who didn't receive funds have expressed their gratitude as well."

Brett Martinez, President & CEO of Redwood Credit Union
Donate to the CUAid Disaster Relief Fund
Don't wait until a disaster has already hit to consider donating. You can help credit union people rebuild their lives, whenever and wherever a major disaster strikes.
Donate now
Get in touch
For more information on CUAid
Contact Danielle Brown, Director of Engagement

Danielle Brown, CUDE
Engagement Director
Danielle develops and fosters relationships across the credit union movement to expand the awareness, value proposition and funding of the Foundation.