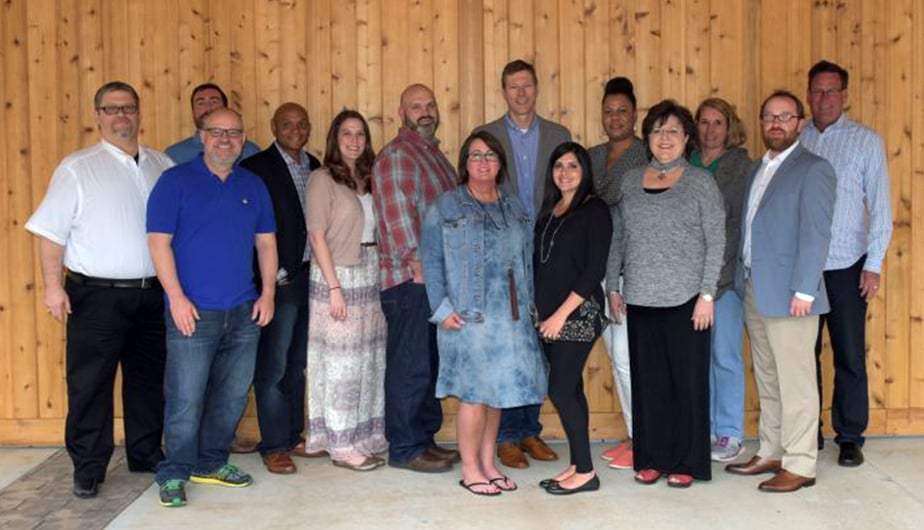 United States Development Education (DE) Awards
The DE Awards provide an opportunity to honor those individuals who exemplify what DE stands for through their individual or cooperative efforts.
What are the awards?
The United States Development Education (DE) Program Awards provide U.S. trained Credit Union Development Educators (CUDEs) the opportunity to honor those individuals who exemplify the DE spirit through their individual or cooperative efforts to make a difference in the movement. Examples may include marketing and communications around the DE program to enhance participation, coordinating a project which benefits a local or national community, developing a fundraising strategy to benefit a local charity or credit union organization, promoting financial literacy and education to youth and adults, reaching decision makers through advocacy efforts, providing technical assistance to a credit union or related organization, or completing an international volunteer project.
Award Categories
These awards are given in the following three categories:
Individual Achievement

Honors a single individual for accomplishments that have made a significant impact on the national or international basis. Nomination should cite a specific achievement.

Cooperative Spirit Award

Honors a group of individuals for a project that has made a significant difference to a community, school, a credit union or the greater credit union movement.

Lifetime Achievement Award

Honors an individual who has made a significant and lasting contribution to the credit union movement and the DE program over several years of service.
2018 DE Award Winners
Congratulations to our three outstanding awardees from 2018:
Individual Achievement: George Ombado, Executive Director of ACCOSCA

George started the first Africa DE (ADE) program with its first class in Kenya in 2014 and has since trained nearly 200 credit union professionals for Africa, the United Kingdom, the Caribbean and the US. ADE has created excitement among credit union leaders across the continent and is helping to foster collaboration, empower women in leadership and help African credit unions develop new pathways to serving those in their communities.

Cooperative Spirit: WEOKIE Foundation's Biz Kid$ Middle School Cooperative Entrepreneurship Competition

A group of Oklahoma DEs started this competition to provide teachers with professional development, promote cooperative business knowledge, and recognize student achievement as they apply their knowledge in personal finance, entrepreneurship, and economics. The competition encourages students to start their own businesses and become entrepreneurs.

Lifetime Achievement: Lois Kitsch, Co-Founder of cu.difference

Through her work with WOCCU, Lois has promoted credit union development and financial empowerment in more than 40 countries. She was instrumental in growing the US DE Program over her 13 years at the Foundation and helped to guide the success of DE Programs around the globe. Lois has also dedicated her heart and soul to personal projects such as international development tours, and her ongoing work continues to inspire others and leave a lasting impact.
Past DE Award Winners
2017 Award Winners
Lifetime Achievement: Marlene Shiels
Individual Achievement: Brandi Stankovic
Cooperative Spirit: Coastal Federal Credit Union CUDEs
Learn more about the 2017 winners
2016 Award Winners
Lifetime Achievement: Larry Blanchard
Individual Achievement: Kathy Chartier
Cooperative Spirit: Credit Unions Care spearheaded by Karen Hart
Learn more about the 2016 winners
2015 Award Winners
Lifetime Achievement: Joanne Todd
Individual Achievement: Carla Decker
Cooperative Spirit: The Disclosures (Chad Helminak and Christopher Morris)
2014 Award Winners
Lifetime Achievement: Michael Ray
Individual Achievement: Melvin Edwards
Cooperative Spirit: CU Aware (Patrick Livingston and Brandon McAdams)
2013 Award Winners
Lifetime Achievement: Bob Schumacher
Individual Achievement: Paul Thompson
Cooperative Spirit: North Carolina DEs