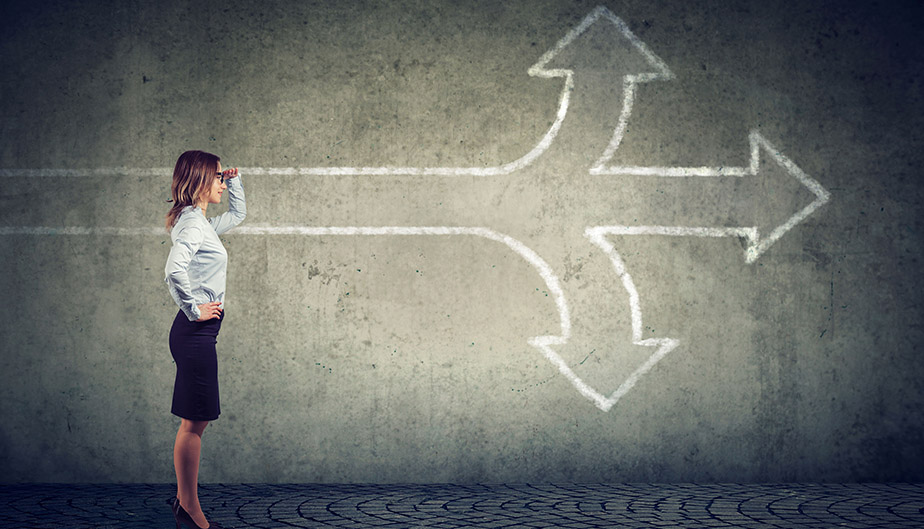 Start Your Financial Health & Well-being Journey With Us
As the thought-leader and funder of financial well-being in credit unions, we are here to help you and take action.
What Does Financial Health & Well-being Actually Mean?
First things first. What is financial health and well-being? There are a lot of definitions out there. From the Foundation's perspective, we use the term financial health & well-being to fully encompass both what folks do with their money and how they feel about their money.
Want to know more? There are two key definitions within the financial health and well-being space that you should consider. Take a look at the CFPB's definition of financial well-being. And, take a look at the Financial Health Network's definition of financial health.
The important thing to remember is financial health is deeply connected to every other aspect of a person's life – their access to healthy food, health care, housing, etc. More on that in the "Development Issues" section below.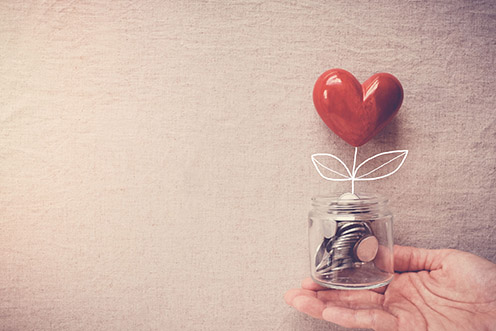 Meet Your Members & Employees Where They Are
Now that you know what financial health and well-being is, do you really (and we mean really) understand where your members and employees are in their financial well-being journey? Meeting members where they are in life and understanding their challenges is the first step. Here are some things to consider:
40% of people struggle to cover a $400 unexpected expense.

More than 1 in 5 (21%) of workers don't save any of their annual income and 78% of us live paycheck to paycheck.

Nearly 3 in 4 workers say they are in debt today – more than half think they will always be.
The Truth About Your Members & Employees
Many credit unions don't think their members or employees are struggling financially. But they are. The Foundation did research with the Financial Health Network. Here is what we found:
58%

of credit union members are struggling financially.

75%

of credit union members are unsatisfied with their current financial situation.

43%

of credit union members ran out of money before the end of the month at least once last year.
3 Steps to Get Started
The hardest part of any journey is often knowing where to start. We've got your back. The Foundation curated the most effective tools and resources to help you get started.
1. Start at Home - Measure

The journey starts with measuring where your employees and members are in their financial lives. We've used our expertise to bring you the two most effective tools. Either will give you insights on the financial health & well-being of your members and/or employees.

2. Make the Case - Align

Once you've measured, look at your products and services and align them with the measurement results. Learn more about financial health and your credit union's culture.
Understand that you are in the financial health business and there is a solid business case that supports that. How do you make that case? The Foundation is a member of the Financial Health Network and it is a great resource to walk you through the steps of analyzing your business case for financial health & well-being. Take a look here.
Understand that

every

interaction with a member is an opportunity to advance that member's financial health and well-being.

3. Document Results - Adjust

Rigorously evaluate whether you are making a difference in improving your members' and employees' financial well-being. The Foundation funds evaluation efforts by credit unions. Here are three resources you can review:
CU FinHealth Webinar
With the cancellation of our CU FinHealth20 Conference, we wanted to bring a piece of the conference to the movement. The Foundation teamed up with our conference partners for a free webinar titled "Our Shared Journey: Improving the Future State of Consumer Financial Well-being".
Watch the webinar
Download the slides
Continue Your Journey With Us
In an effort to help you integrate financial health & well-being into everything that you do at your organization, the Foundation has curated additional resources to help guide you along your journey.
Wealth & Health

We know that health and wealth are intrinsically linked – explore more on why this is so important to understand when it comes to meeting members where they are in life:

Fintech

We know technology does and will play a big role in meeting members where they are in life. The Foundation collaborates with Members Development Company to examine the intersection of fintech and financial well-being. In 2019, working with the Financial Health Network, we explored five emerging technologies and the implications for credit unions.

Development Issues

What happens when a member is dealing with one or more of the 12 credit union development issues such as food insecurity or transportation?
More Ways the Foundation Advances Financial Health & Well-being
Biz Kid$: Financial Health for Kids

Biz Kid$ helps you empower the next generation to care about their financial futures through the award-winning series that provides education on finances and entrepreneurship.

Grants

The Foundation annually funds innovations within the credit union system to advance financial well-being. Here are a few examples:

Financial Reality Fairs

: Reality Fairs provide hands-on, experiential learning for teens to help them prepare for their financial life after high school. The Foundation funded a grant to the RMJ Foundation – one to build a financial reality fair app and more recently, a grant to insert key analytics into the app to measure the result of the experience on kids' attitudes about money pre- and post-reality fair. Learn more.

Measuring financial well-being

: We funded six credit unions to do financial check-ups with their members and employees leveraging the methodology of the Financial Health Network. We learned that credit union members and employees struggle with their finances just as all the national statistics indicate. Here are the results.

Thought Leadership

As part of our catalyst mission, we serve as a convener of credit unions, national partners, researchers and others to advance financial health & well-being. CU FinHealth™ is the premier credit union conference that examines how credit unions are measuring their members' financial health, working to improve it and documenting the results. The conference also explores the connections between financial health, physical health, technology and advocacy.

The Foundation held a convening in January 2020 of system partners, researchers and credit unions to examine the state of financial well-being in credit unions.
Ignite Financial Health & Well-Being
The Foundation puts members and their financial health at the center of everything we do.
Join the Conversation
Follow #CUFinHealth on Twitter or LinkedIn to see insights and knowledge into credit union consumer financial health & well-being.
Follow on Twitter
Get in touch
For more information on financial health
Contact Gigi Hyland, Executive Director
Gigi Hyland, CUDE
Executive Director
Gigi serves as the Executive Director for the Foundation, inspiring credit union professionals to collaborate and incorporate financial health and cooperative principles into their business strategy.