With credit unions increasingly seeing financial well-being as a strategic imperative, the system is looking for a place to discuss the What as much as the How … enter CUFinHealth22.
CU FinHealth returned in-person last month, co-hosted by the California and Nevada Credit Union Leagues, the Cornerstone Foundation and the National Credit Union Foundation.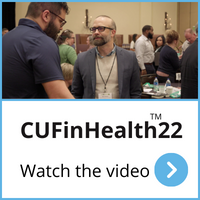 For a few rainy days, the credit union movement descended on San Antonio, Texas, for the system's leading financial well-being event. Representatives of credit unions, Leagues, State Foundations and system partners worked alongside global leaders like the event's presenting sponsor Visa, and FinTech innovators to share how strategic integration of financial health is delivering meaningful impact for members – and helping credit unions thrive.
"The credit union system is moving as one toward a common goal: improving financial well-being for all," said Michelle Christie, the Foundation's senior manager of financial impact and inclusion. "CU FinHealth plays a significant role in our collective journey. This event isn't about covering old ground. It's about paving the way forward, together."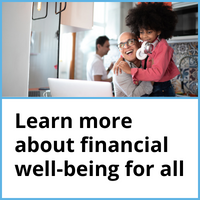 Now in its sixth year, the CU FinHealth22 agenda focused on converting vision into action. A C-Suite panel discussed how a strategic focus on financial health is helping differentiate their organizations in a competitive market, before other panelists shared replicable examples of "on the ground" programs, including an overview of BCU's Life. Money. You.®.
Later, industry experts including Coopera – a partner in one of the Foundation's current grant programs – explored how credit unions can better make the connection between financial health and diversity, equity and inclusion.
This year, a selection of powerhouse FinTechs also joined the CU FinHealth ranks as sponsors. Financial Fitness Group, SogoSurvey, Zest AI and Zogo all supported the event. Representatives of the latter two laid out a roadmap for credit unions of any asset size to integrate innovative technologies during a panel that also featured Members Development Company, facilitated by CUNA Strategic Services.
"The vibes I felt during the sessions were super positive," said Sue Turner, a credit union board member. "Not that everyone instantly understood everything they saw and heard discussed, but more like they had started thinking and were processing new thoughts and ideas and possibilities in their own work settings. Truly, this was one of the best conferences I have attended in ages."