← Return to the blog index
"No credit score? No problem." Simplifying small-dollar loans can help credit unions live their mission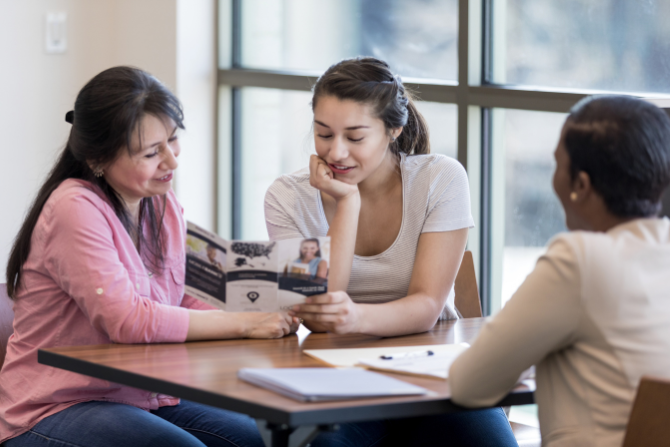 FinTech has revolutionized mainstream financial services. Now it's taking on the payday lenders—and credit unions can benefit.
If you discovered your credit union members had borrowed $6 million in payday loans—in just six months—accruing $900,000 in fees in the process, what would you do?
This was precisely the challenge facing Washington State Employees Credit Union 20 years ago. The credit union discovered a large proportion of their members were stuck in a cycle of predatory lending and formed QCash to help, creating a product offering short-term, small-dollar loans at affordable rates.
Two decades later (and now a CUSO, QCash Financial), the organization was recently acquired by Alloya Corporate Federal Credit Union, allowing even more credit unions the same service to their members.
The National Credit Union Foundation invited QCash CEO Seth Brickman to share his vision during a panel discussion at CU FinHealthTM 23—the leading financial well-being event hosted in partnership with the California and Nevada Credit Union Leagues and Cornerstone Foundation.
"Across almost every demographic and socioeconomic factor, financial health is on the decline," Brickman said. "Credit unions use that $400 emergency saving figure as a barometer for financial well-being and last year, the number of people who could not weather a $400 emergency declined further to 40 percent of all Americans. That's telling us we need to innovate more."
One of the solutions, according to Brickman, is for credit unions to beat the predatory lenders at their own game. "It's not a question of 'if' someone will need $400, it's a question of 'when', and so often these are the relatively small financial crises that have exponential impact.
"It's not that the roof needs replacing, it's that the car needs gas so I can get to work, or the washing machine needs replacing so I can clean my children's clothes. If credit unions aren't in a position to help their members address those fundamental issues immediately, the members can't afford to wait around."
Of course, every credit union has members who need short-term, low-dollar relief but lending and underwriting practices can often (and understandably) restrict what options are available. Some credit unions, like California's SchoolsFirst FCU, have made cultural changes to streamline these decisions. Brickman says his vision is to complement that cultural commitment with fast and convenient technology.
"QCash's underwriting is relationship-driven," added Brickman. "It gives credit unions the opportunity to make immediate decisions based on what's right for that member, not what's right for the underwriters."
This means even people with a poor credit score or no credit can access safe, affordable credit.
Brickman concluded that FinTech organizations like QCash are increasingly aligned with the values of the credit union system, and credit unions and their members will always benefit when the two sides collaborate.
"In just the last decade really, 'FinTech' has gone from being synonymous with 'disruption' to being a part of the daily operations of almost every credit union," he said. "This is because, at their core, most FinTechs were established to address problems mainstream banking had overlooked or allowed to continue. It's literally putting people first. That's the only way the credit union system will improve financial well-being for all."