How an Exploring WhyTM workshop led to cooperative principles education for carpentry apprentices in Minnesota.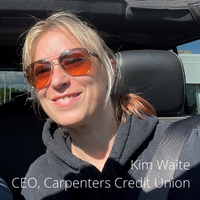 Carpenters Credit Union CEO Kim Waite would be the first to admit she was a little uncertain going into the National Credit Union Foundation's Exploring WhyTM workshop.
She wasn't sure what to expect, didn't know if the content would resonate with her employees or members (all of whom belong to the local carpenters' union), and had a miles-long to-do list competing for her time.
But with the workshop being arranged by the Credit Union Women's Leadership Association (CUWLA) Waite took a chance. "Being a CUWLA member has been transformational for me," Waite said. "If the group's leadership thought Exploring Why was important, I knew I should attend."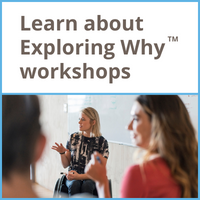 And the result? "I would pay out of my own pocket to go through it again. It was that good."
For Waite—who was not planning on assuming a CEO role when she started working at the credit union as an 18 year old—having a chance to stop, pause and reconnect her personal values with her credit union's mission was a powerful and all-too-rare experience.
"You don't work at a credit union for a paycheck," said Waite. "There's a belief that pulls you into this work, but you can lose track of it. Particularly in a credit union the size of Carpenters. It's a challenging environment—we have six employees serving just over 20,000 members so it's all go, all the time."
The "belief" that drew Waite into the credit union movement came from her upbringing in a proud union family. Since childhood, she felt she fully understood the benefits of a cooperative model … until she attended Exploring Why.
"I knew about the power of cooperation, but I'd never heard it so effectively put into words," stressed Waite. "It gave me a deeper understanding."
Waite took that understanding back with her, and began holding her own exploratory sessions with her employees across St. Paul, Minn. and Pewaukee, Wis.
"I wanted to give everyone the same opportunity I had," she added. "Turns out we'd all come from union backgrounds. We all had very similar experiences, very similar values. I never would have known that otherwise. It's absolutely strengthened our credit union."
Waite also integrated her reignited passion for into her community outreach. All members of the local carpenters' union can join Waite's credit union and she regularly delivers financial education seminars to the union's apprentices. Exploring Why helped her deepen that relationship.
"Being a credit union member is more than just a perk for the carpenters' union. There's a shared mission and philosophy, too.
"Now when I talk to the new apprentices, I stress that people just like them started a cooperative movement, both with their union and with the banking system. A union that was by carpenters and for carpenters," reported Waite. "They're usually pretty surprised, like 'Shut up! Really?' They have a lot to be proud of and I make sure they know it."