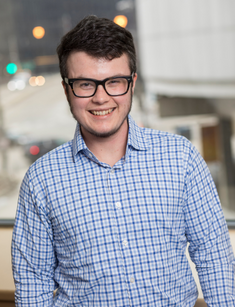 Andy Bandyopadhyay, co-founder and head of product at Attune, discusses how credit unions can systematically improve financial health-if they measure it properly.
How are your members doing with their finances? If you had to guess, what proportion of your membership is financially healthy? In other words: how much of your member base is spending, saving, borrowing, and planning in a way that allows them to be resilient and pursue opportunities over time?
In my conversations with credit unions, estimates run the gamut. Part of this is about the unique needs of each member base. A bigger part of it is a lack of tools for properly measuring financial health.
As Peter Drucker said, what gets measured gets managed. And it's impossible to improve member financial health without a solid measure of strengths and opportunities.
Knowing exactly what your members need to thrive financially helps you connect them with the right products and services. And tracking their progress over time allows you to measure your own impact as a credit union.
That's where Attune, a B2B technology platform built by the Financial Health Network, comes in. We make measuring financial health into a point-and-click exercise that's set up in 60 seconds, with an interactive dashboard specific to your members populated within 48 hours. It's easy enough for anyone to use, and rigorous enough for the most disciplined research team to love.
Attune uses the Financial Health Network's FinHealth Score®, the industry's leading measure of financial health, recently cited by the United Nations as the path forward for measuring impact. Your members' FinHealth Scores® are automatically benchmarked to the Financial Health Pulse, a nationally representative dataset built in partnership with the University of Southern California over the last five years. Both the FinHealth Score® and the Pulse are products of millions of dollars of research and testing with academics, businesses, and consumers—and they're now available to you through Attune.
Making it easy and obvious to do the right thing—to help your members thrive on their financial journey—is what gets me up and running each day.
I'm thrilled about Attune's partnership with the National Credit Union Foundation. In our inaugural year, seven credit unions are using Attune to measure the financial health of their members. I can't wait to see what we learn. I can't wait to see all the new programs and services tailored to member financial health needs. Most of all, I can't wait to see the impact on member financial health over time.