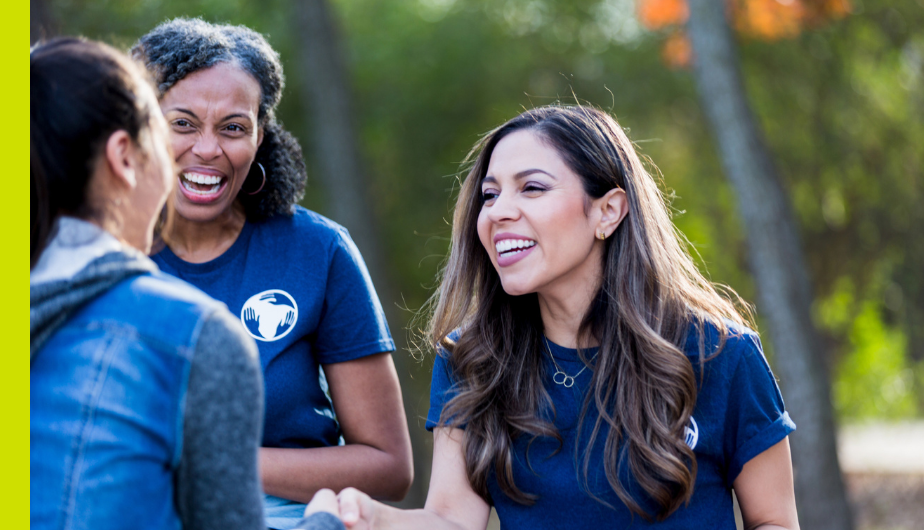 Workshop 2023
Serving the underserved: how your credit union's mission is the key to long-term growth
About Workshop
The National Credit Union Foundation's Workshop is an immersive, in-person learning event. Discover the long-term growth strategy on your doorstep by exploring how credit unions are uniquely positioned to serve Hispanic communities.
Oct. 10 – 13, 2023, El Paso, TX
The Foundation is partnering with GECU to host Workshop in El Paso. The vibrant city is more than 80% Hispanic and GECU has been serving this diverse community for almost 100 years. Join us as we explore their efforts, the needs of Hispanic communities, and steps all credit unions can take to better serve Hispanic communities across the country.
We're also collaborating with our system partners Inclusiv, Juntos Avantzamos, Coopera Consulting and NLCUP to make Workshop 2023 an incredible event.
Registration: Sold out!
Secure long-term growth and relevance for your community by understanding the needs and financial behaviors of your Hispanic members—the fastest growing demographic in the USA.
Top-level learning includes:
Connecting to your community: Develop outreach programs that connect to the Hispanic market and build long-term trust.
Operationalizing empathy: Create a competitive advantage through emotional intelligence.
Development issues: Identify and solve challenges preventing the financial health of your employees, members and communities.
Product innovation: Learn from GECU and other system leaders on product evolutions that deliver long-term growth.
Registration is inclusive of all excursions, activities and most meals but Workshop participants must secure their own travel and accommodation.
Travel: El Paso International Airport is centrally located. From there it is a short drive or a 10 minute journey on the city's reliable public transport network to Workshop.
Accommodation: A block of discounted hotel rooms is available at the Courtyard El Paso Downtown/Convention Center for $139/night plus taxes and fees.
Deadline to secure a discounted room is September 11, 2023.
The business case for Workshop 2023
Over 62.5 million Latinos live in the USA—19% of the nation's population. This diverse, multicultural, multiethnic group is the largest contributor to U.S. population growth, represents 40% of the U.S. workforce and controls $1.9T of purchasing power … and financial institutions are underserving them.
Nationwide relevance

Think there is no Hispanic community in your field of membership? Think again.

In the past 20 years, Latino growth outpaced overall population growth nationwide. From North Dakota (333% Latino pop. growth) to Alabama (202%) understanding this market is key to your credit union's long-term success.

Closing the gap

Recent National Credit Union Foundation research highlighted blind spots preventing credit unions from growing with their Hispanic communities.

Opportunities for growth and product innovation are significant, even among credit unions with an active multicultural strategy.

Economic power

U.S. Latinos are a significantly younger demographic than their white counterparts. As such, the are a large portion of today's workforce and represent tomorrow's.

In fact, if U.S. Latinos were its own country, they'd have the seventh largest GDP in the world.
Agenda
Workshop 2023 is like no other credit union event. Using the National Credit Union Foundation's Development Education (DE) program framework, this transformative experience will include immersive learning, collaborative activities and excursions.
Speakers will present on topics including:
Getting grounded in Latino communities and culture

Building sustainable communities: immigration, opportunity and community development

Understanding, engaging and increasing your Hispanic membership

Building culturally relevant and resonant products and services

Growing your credit union with a multicultural strategy

Empathy training
Activities will include:
Immersion into the U.S. Hispanic community experience
Volunteering and giveback
On-site visit to cooperative organization supporting economically vulnerable people in the border area
Stadium tour and catered dinner at

El Paso's Chihuahuas baseball team stadium

Networking opportunities and catered meals
DE Awards and celebration
Workshop 2023 speakers
More speakers and collaborators will be added soon.
Event partners
The National Credit Union Foundation's Workshop 2023 is delivered through cooperation with the following organizations.
Get in touch
For more information on Workshop 2023
Contact Tobi Weingart, Chief Program Officer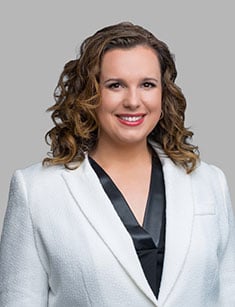 Tobi Weingart, CUDE
Chief Program Officer