Research brief details how credit unions can increase membership, expand lending and improve the financial well-being of members—by focusing on those most in need.
The Foundation partnered with Pelican State Credit Union, a Certified Community Development Financial Institution, to compile a research brief, documenting the credit union's Financial Wellness Program from 2019 to 2021.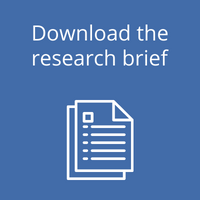 Originally launched in 2006, the program was designed to provide the immediate, low-dollar loans that Pelican members were seeking from predatory lenders, while improving the underlying financial well-being of each individual member.
Pelican's Financial Wellness Program offers members the chance to partner with a financial counselor to build and achieve financial goals or engage with workshops and educational resources at their own leisure. While open to all members, outreach prioritized members with low credit scores, financial literacy and credit union engagement.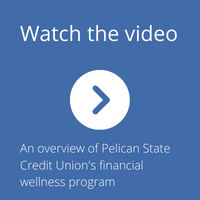 According to the brief, that intentional outreach has benefited both parties. Over the last three years, Pelican saw average monthly new memberships increase from 300 to 1,000—much of which has been attributed to word-of-mouth marketing. In addition, participants in the Financial Wellness Program directly referred over $5.3 million in loans during the three-year period.
"The Foundation serves as a catalyst to improve people's financial lives through credit unions," said Gigi Hyland, executive director of the National Credit Union Foundation. "Pelican State Credit Union's unflinching commitment to improving the financial health and well-being of its members has shown what is possible. Our hope is by sharing this report system-wide, we can inspire similar focus and scale of credit union programs whose core is improving financial well-being for all."
Jeff Conrad, president and CEO of Pelican State Credit Union added: "It wasn't too long ago that we had predatory lenders following members into branches, waiting for them to cash checks. Our members, our communities, were stuck in a vicious cycle. Individual products and solutions weren't going to cut it. We needed a holistic financial well-being program that could improve the lives of our members.
"This brief shows that credit unions can engage the most financially vulnerable members, build strong relationships with them in a short period of time, and deliver strong fiscal results."