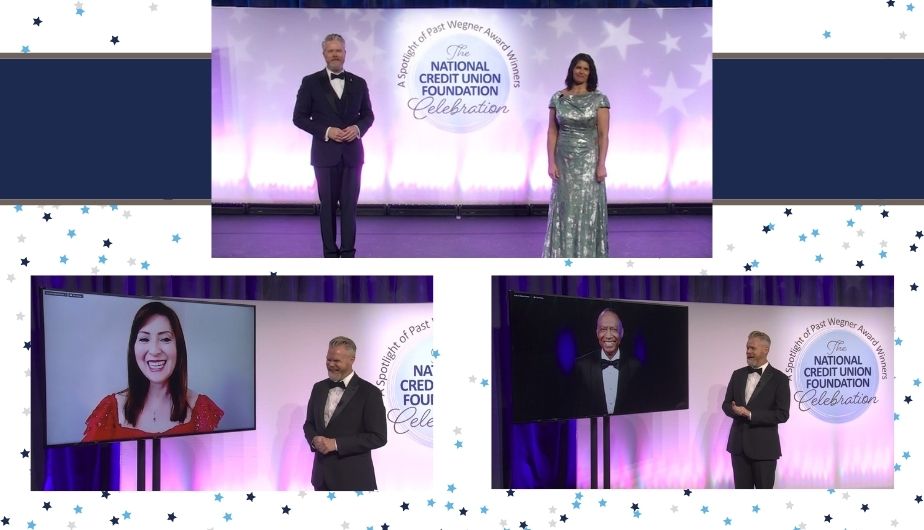 2021 Foundation Celebration Recap
A wrap-up of our virtual fundraising event spotlighting past Wegner Award winners
A NIGHT TO REMEMBER
The National Credit Union Foundation (the Foundation) hosted the virtual 2021 Foundation Celebration on Tuesday, March 2 in conjunction with CUNA GAC. The virtual fundraising event was an uplifting evening spent with past Wegner Award winners to celebrate all the great work credit unions have been doing during the pandemic.
The Foundation Celebration was presented by Visa, a proud supporter and advocate for the Foundation and for credit unions. Throughout the evening, participants were asked to text to give to make an impact. The Foundation is so thankful for the generosity of our movement, and so far $6,000 has been raised to improve people's financial lives through credit unions.
If you attended last night's event and would like to donate, you can still text "NCUF21" to 44-321. Thank you in advance for your support and belief in our work!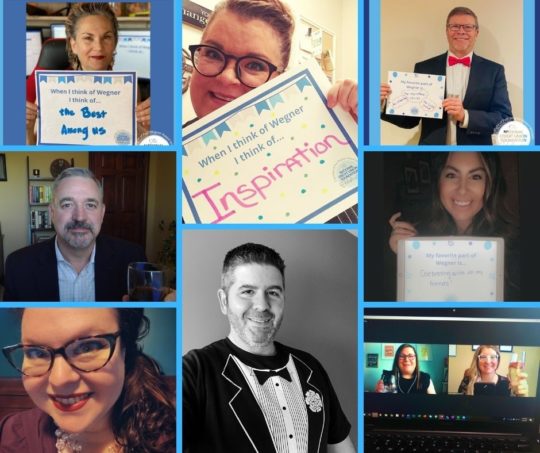 A TIME FOR REFLECTION
The Foundation Celebration was dedicated to Pat Wesenberg, a dear friend of the Foundation who recently lost her battle with cancer. You can learn more about the incredible person Pat was here.
The audience was then led through an invocation from Jim Nussle, President/CEO of the Credit Union National Association, who set the stage for the grounding purpose of the event.
"In these times of darkness, let us choose to see and be the light for others," said Nussle. "In our homes, in our credit unions, and in our communities, we are all in this together and we are stronger together as well."
The event was hosted by the Foundation's Executive Director, Gigi Hyland and emceed by Andy Janning from andyjanningphoto.com.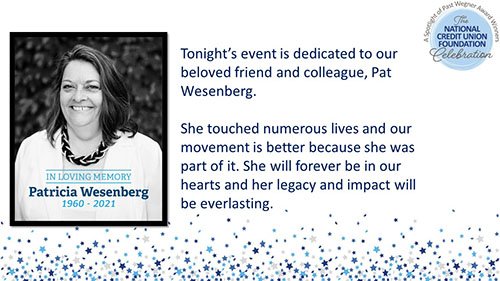 MUCH TO CELEBRATE
It was so great catching-up with our past Wegner Award winners hearing how they got started in credit unions, what they are proud of from credit unions during the pandemic, what they are up to now, and some fun bonus questions about their lives now. Here are some of the Foundation's favorite moments from each of our spotlights:
William "Bill" J. Bynum

The Cooperative Trust

Diana Dykstra

Larry Blanchard

Lois Kitsch

Maria Martinez

Maurice Smith

Tom Dorety
THE IMPACT OF THE FOUNDATION
During the event we heard from Brett Martinez on why Redwood Credit Union supports the National Credit Union Foundation: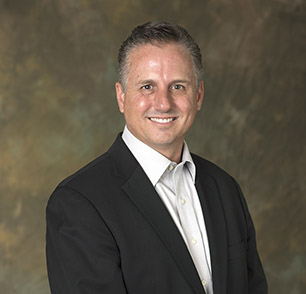 "We know that as a movement, we are stronger when we work together. The National Credit Union Foundation is our credit union movement's philanthropic arm providing credit unions with the tools, resources and knowledge that ignites and empowers them to create positive change to live a better financial life for their members, their employees, and their communities. I am proud to support the National Credit Union Foundation because their mission is OUR mission. When we work together, our impact is boundless."

Brett Martinez, President/CEO of Redwood Credit Union
Thank you to our PRESENTING SPONSOR
Thank you to our IGNITE SPONSOR
Thank you to our INSPIRE SPONSORS
Bellco Credit Union • Civic Federal Credit Union & Local Government Federal Credit Union • Coastal Credit Union • CUNA • CUNA Mutual Group • Filene & PSCU • FIS • MasterCard • Metro Credit Union • Patelco Credit Union • Schools First Federal Credit Union • Suncoast Credit Union • Vystar Credit Union • Zest AI
Thank you to our RESPOND SPONSORS
Alaska USA Federal Credit Union • Alloya Corporate Federal Credit Union • BECU • California & Nevada Credit Union Leagues • CSS • Defense Credit Union Council • Elevations Credit Union • Hiway Credit Union • Illinois Credit Union League & LSC • Lake Trust Credit Union • Mountain West Credit Union Foundation • Northwest Credit Union Association • Open Lending • Trellance • University Federal Credit Union • Wisconsin Credit Union League
Get in touch
For more information on the Foundation Celebration
Contact Jenni Speth, Events & Donor Experience Senior Manager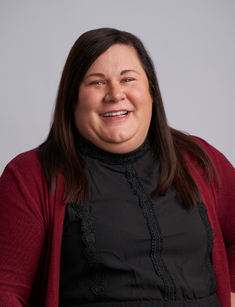 Jennifer Speth, CUDE
Engagement Senior Manager
Jenni manages the planning and execution of all Foundation major events and works directly with the Engagement Director to enhance donor experiences.