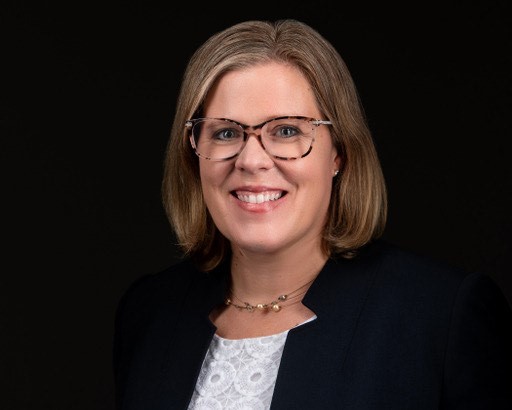 In an increasingly competitive market, Visa is committed to supporting credit unions – with and through the Foundation.
In this Donor Spotlight, the Foundation speaks with Celeste Schwitters, SVP, Head of Community Accounts at Visa, a Leadership Circle supporter.
Visa is a global financial institution. How does your mission align with the credit union movement?
Our mission is to connect the world through the most innovative, reliable and secure payments network — enabling individuals, businesses and economies to thrive. That absolutely aligns with the credit union movement and its focus on building financial well-being for all.
In fact, Visa provides funding to leading non-profits, including credit unions, to find innovative ways to reach people who are excluded from the financial ecosystem. Access to financial services is critical, however, continued support and strategic education is the difference between financial inclusion and lasting financial well-being.
Like our credit union partners, we're also dedicated to being an active and helpful neighbor in our communities. In 2020, the Visa Foundation committed $200M to prioritize the growth of gender-diverse and inclusive small and micro businesses, while also supporting broader community needs and providing disaster response in times of crisis.
Everyone knows Visa as a payment tool. What does partnering with the business behind the tool look like?
Yes, Visa is the world's leader in digital payments. And as that trusted engine of commerce, we're uniquely positioned to partner with credit unions to develop and deliver innovative new financial services: products to improve member value propositions; fraud and risk solutions to protect business and member data; loyalty and rewards, and more.
But we're also committed to sustaining the credit union movement by investing in its people. Through various partnerships, we focus on cultivating young leaders in the industry, providing them with networking opportunities and access to credit union senior leaders that keep them motivated and ready to advance their careers.
Where did your relationship with the National Credit Union Foundation begin?
Visa has been a lead sponsor of the Herb Wegner Dinner since 2017. This event celebrates the true purpose of the credit union movement and those who work tirelessly to support it. It gives us an opportunity to hear their stories, feel their passion, and also gather ideas as to how our organizations can continue to partner together to serve the credit union community.
The Foundation couldn't deliver on its mission without partners like Visa, but what's in it for you?
Visa has a goal to provide financial openness, access and inclusivity for everyone, everywhere. This includes economic advancement for women and underserved communities, expanding access to financial services, and responsible use of data and information.
The tools and programs to support these efforts – such as our financial literacy and inclusion programs – are the intersection between the National Credit Union Foundation and Visa.
The Foundation, simply put, is an organization that we lean on heavily to help us deliver on our brand promise for the credit union movement.
What else is Visa doing right now others should be aware of?
Visa recently launched a new website, Visa Navigate, which is our new digital knowledge platform featuring data-driven insights designed exclusively for Visa clients, including credit unions. With Visa Navigate, we are bringing clients intel on trends and perspectives about payments and commerce from Visa leaders around the world, with a specific emphasis on what is happening in North America.