The National Credit Union Foundation announces new position, strategic reorganization to increase its ability to serve the credit union system as a catalyst
As the nation grapples with record inflation, a tightening economy, and ever-widening financial disparities, the National Credit Union Foundation is doubling down on its focus on improving financial well-being for all.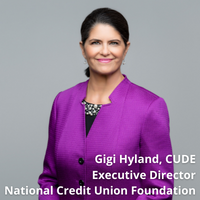 The Foundation has created a new position, FinHealth Director, which is now open for applications. This position will oversee the collaborative work associated with the newly created FinHealth Fund and the Foundation's ongoing financial well-being for all work.
The Foundation is also implementing a strategic reorganization to increase its focus on delivering impact. Overseeing the newly formed impact area will be the Foundation's new Chief Impact Officer, Chad Helminak. He will lead the strategic execution and future state of Foundation programs, solutions, grants, and communications to increase alignment of the organization's financial well-being work.
As part of this reorganization, Tobi Weingart has been promoted to Foundation Program Director and will take a greater leadership role in developing and executing the Foundation's core education offerings, including the Development Education (DE) program and Exploring WhyTM workshops.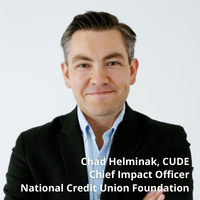 Maggie Wolff has been promoted to Senior Manager of Products and will be responsible for the ideation, development, and life cycle of the Foundation's proprietary solutions. Jenni Speth has a new title – Senior Manager of Engagement – to recognize her continuing, ever-growing expertise in engaging our donors.
"Every individual on our small team has worked hard to position the Foundation as a true catalyst to improve people's financial lives through credit unions," said Executive Director Gigi Hyland. "Thanks to the support of our donors and collaboration across the credit union system, we are responding to the increasing demand for our programming and offerings. This reorganization allows us to grow our talented team and build the future of our work around the singular focus on impact."