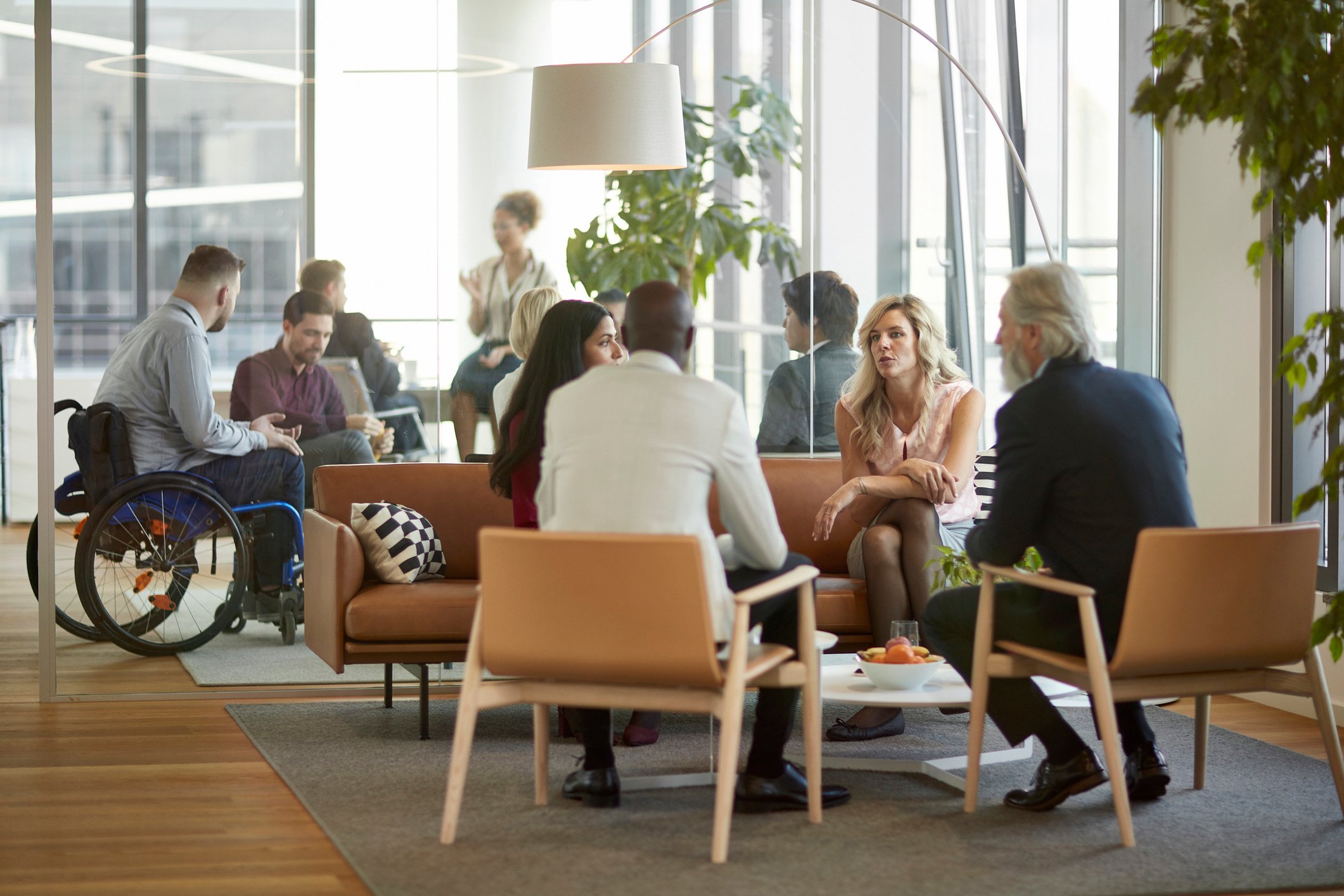 The Cooperative Principles
The central goal of a cooperative is to place service and benefit to members above all else.
Some think of credit unions as "just another financial institution", but there are many fundamental differences that make credit unions a unique and preferred choice for consumers. This differentiation is driven by the business model of credit unions which adheres to the Cooperative Principles.
The origin of the Cooperative Principles can be traced back to the first modern cooperative founded in Rochdale, England in 1844. Over time, they have evolved and been used to fuel the creation of member-owned cooperative businesses around the world. Some examples include consumer co-ops (credit unions, housing and utility), worker co-ops, purchasing co-ops and many other types.
The traditional seven Cooperative Principles were adopted by the International Cooperative Alliance in 1995 and continue to be the standardized set of principles used by all co-ops.
The Cooperative Principles for Credit Unions
The Foundation, along with many credit unions and system partners, have adopted variations of the Cooperative Principles. These variations are not meant to replace the standardized set of seven, but rather bring great relevancy to how these principles impact the credit union business model. We also work to educate credit union employees and volunteers on how these principles should be applied now and in the future to better serve our members and communities.
To this end, in 2019 the Credit Union National Association and National Credit Union Foundation adopted a board resolution to support diversity, equity and inclusion as a shared credit union cooperative principle, and for credit unions continuing to have a responsibility and take a leadership role in building and serving more diverse, equitable and inclusive communities.
Listed below are the modified Cooperative Principles for credit unions:
VOLUNTARY & OPEN MEMBERSHIP

Credit unions are voluntary, not-for-profit financial cooperatives, offering services to people willing to accept the responsibilities and benefits of membership, without gender, social, racial, political, or religious discrimination.

DEMOCRATIC MEMBER CONTROL

Credit unions are democratic organizations owned and controlled by their members. Each member gets one vote, no matter their financial status, to help make the organization's policies and decisions.

MEMBER ECONOMIC PARTICIPATION

Members are the owners of their credit union and contribute to its capital. Members, not shareholders, benefit from their credit union's profits in proportion to their relationship and use of its products and services.

AUTONOMY & INDEPENDENCE

Credit unions are independent, self-reliant organizations controlled by their member-owners, not outside stockholders. When making business deals or raising money, credit unions never compromise their autonomy or democratic member control.

EDUCATION, TRAINING & INFORMATION

Credit unions provide education and training for members, elected representatives, and employees so they can contribute effectively to the cooperative. Credit unions place particular importance on educational opportunities for their volunteer directors, and financial education for their members.

COOPERATION AMONG COOPERATIVES

Credit unions serve their members most effectively and strengthen the cooperative principles by working with other cooperatives through local, state, regional, national, and international structures.

CONCERN FOR COMMUNITY

While focusing on member needs, credit unions work for the sustainable development of communities, including people of modest means, through policies developed and accepted by the members.

DIVERSITY, EQUITY & INCLUSION

Credit unions support diversity, equity and inclusion as a shared credit union cooperative principle and continue to have a responsibility and take a leadership role in building and serving more diverse, equitable and inclusive communities. 
Presentation Resources
Looking to incorporate information about cooperatives or the Cooperative Principle into a future presentation? The Foundation has presentation slides available to give you a head start.
Access the Slides
What do we stand for?
Credit unions stand for Financial Democracy. It's something much bigger than ourselves and more powerful than money. The Cooperative Principles are the heart and soul of who we are. They are too important to sit on the sidelines, so let them guide our path forward. As we look to change the world, we start with ourselves and within our own walls and communities. Let's create a new paradigm to fight inequity and injustice by lifting the voices and spirits of those who need it most. Let's find new ways to inspire people with the purpose of credit unions.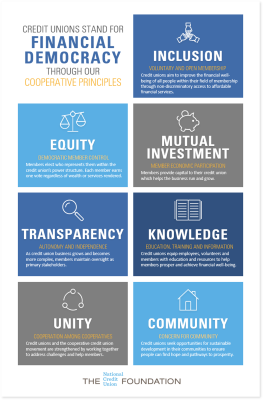 What We Stand For
Foundation Director of DE and Cooperative Culture, Chad Helminak reads what the Foundation stands for and our refreshed look at the Cooperative Principles for today's changing climate.
Get in touch
For more information on the credit union difference
Contact Tobi Weingart, Chief Program Officer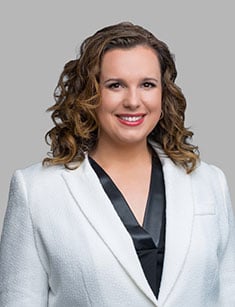 Tobi Weingart, CUDE
Chief Program Officer