"Before you go, I want you to have these," Klara says as I'm almost out the door of the house that, by every objective measure, she and her husband Nate shouldn't own.
She holds two small stones. After a quick take-this gesture, she drops them both into my hand.
"They're from Lake Gitche Gumee, one of our favorite places in the world," she says, reverent and wistful. "Have you ever been there?"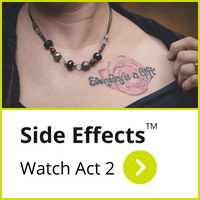 I tell her I haven't, but I do recognize the Ojibwe name of the body of water we call Lake Superior. Not because of any advanced knowledge of Native American languages, but because the term bookended the lyrics of Gordon Lightfoot's 1976 folk classic The Wreck of the Edmund Fitzgerald, a haunting elegy about a doomed freighter broken in two by a monstrous Lake Superior storm that claimed all 29 souls aboard.
I hum a few bars and Klara smiles in recognition.
I consider how much history these stones have seen, wonder if they may have borne witness to the Fitzgerald's tragic plunge. That's stupid, of course, because stones don't see and don't care.
I keep the stones in my fist, use it to bump my goodbyes to Klara and Nate, and prepare to leave Glidden, Wisconsin.
Glidden isn't officially a town, but rather an "unincorporated census-designated place" nestled in the state's picturesque Northwoods region with a population of just over 500. Aside from its self-appointed designation as "The Black Bear Capital of the World," Glidden is just another map dot.
But Klara knows otherwise. Moving back to Glidden helped her survive breast cancer. She made that point clear in the interview I'd just wrapped with her, and I'm still thinking about that transformative fact as I guide my rental car down one of Glidden's preternaturally quiet side streets.
I glide into nearby Marion Park, past the camouflage-encrusted vintage battle tank honor-guarding the entrance, to gather my thoughts amidst the trees crowned with perfect late-autumn foliage, crimson and orange and yellow, ribbons of sunset and fire and sunrise.
I park, stop the engine, and roll down the windows. The collective sigh of the leaves fills in the void, whispering their farewells before falling into the dirt from which they came.
Klara's letter is what binds this story together, I mumble to the stones I still hold, which is stupid because stones don't listen and don't care.
Klara and her husband Nate have their house because of what she'd written to Northwoods Credit Union, her credit union:
In 2007, I was diagnosed with breast cancer. At the time of diagnosis, I was in nursing school and our two children were toddlers. My husband Nathan had to give up a part-time job and also take unpaid time off from his full-time job to take me to appointments and/or care for our children.

Due to these circumstances, we started to fall behind on our mortgage and other debts. After recovery and graduation, I found a full-time nursing job. However, due to complications from surgeries and chemotherapy, I was put on restrictions which did not allow me to function in the field of nursing in which I was employed. I was unable to find a local nursing job, thus we had to relocate to our present location.

After relocating, we had both a mortgage payment and rent. Still owning our previous home and still being behind on our bills, put us in financial distress that led to our foreclosure and bankruptcy.

We have been current on all our financial obligations that were not discharged with the bankruptcy. In fact, we are currently ahead 2 months on our car payment. Lastly, I have been been at my present job for nearly 4 years with consistent raises in pay and increasing responsibilities and Nathan is pursuing a more stable career by going back to college.
What seems like a by-the-book recitation of their financial condition is actually much more personal and traumatic. These 227 words describe the hardest decision Klara and Nate ever had to make.
They summon a bankruptcy caused by $50,000 in credit card debt they'd racked up in desperation just to survive the last five hellish years since her breast cancer and mastectomy, a disease that put her through a chemo regimen so brutal that it almost killed her. They recount the subsequent nightmare of foreclosure of their first home, their dream home. They hint at their humiliation, anger, and regret.
They were written in April 2013 by a man and wife desperate for a home of their own, who had found a perfect little fixer-upper in Glidden – Klara's beloved childhood hometown – and owned by Northwoods Credit Union, who were now lobbying that credit union to understand why they had blow up their financial life, who were hoping their credit union would help them start that life over again.
If you were the Northwoods loan officer in charge of making this credit decision, what would you do?
Before you answer, one additional detail for your consideration: Klara and Nate's bankruptcy and foreclosure were discharged only eight months prior, in August 2012.
Now what would you do?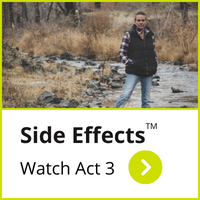 If your automated underwriting program could guffaw, it probably would at borrowers so foolish as to think they could get a mortgage less than a year after tanking on their previous one and accumulating nearly 10 times the national average in credit card debt.
Even if their file got kicked to you for manual decisioning, you'd be hard-pressed to approve this Z-tier paper.
Before you answer, a final detail for your consideration: What if you had to write a letter like that someday to your credit union?
What would you hope your credit union would do for you and your family?
While there are no easy answers to these questions, credit unions must ask and answer them responsibly, reasonably, and compassionately. Mission becomes legacy when we look beyond tiers and scores and see, with eyes and hearts wide open, a member's tears and scars.
The Foundation's own research into this issue is clear:
"Much of what determines the health of an individual, family, and community relates not only to personal behaviors, but also to the conditions where people are born, live, work, and play.

These integrated and overlapping conditions – access to health services, affordable and nutritious food, safe neighborhoods, reliable transportation, quality education and job opportunities – are called social determinants of health.

If left unaddressed, social determinants of health are barriers not only to good health, but also financial well-being." 
We're collectively learning these truths. Are they important enough to change us?
—————
As I let these questions hang in the crisp autumn air in the middle of the unincorporated census-designated place that healed a new friend, I realize that I've been talking to myself and the stones.
Which is stupid, because stones don't see, don't listen, and don't care.