The Foundation speaks with Gary Vien, chief
administrative officer at Suncoast Credit Union.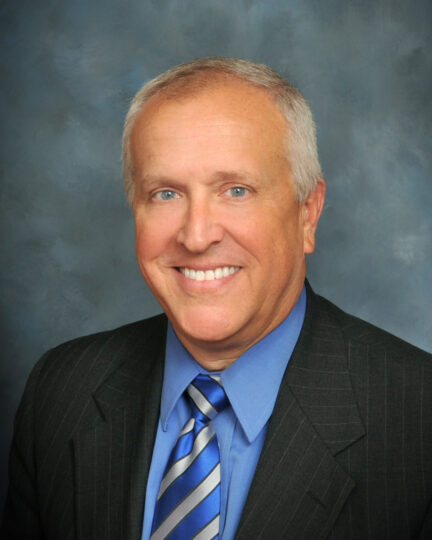 Being one of our Sustaining Circle donors is a large commitment. What's behind that affinity?
We saw in the news recently with Hurricane Ida and some of the ongoing wildfires in western states: some of the hardest challenges people face are when there is a collective impact from a shared event like a natural disaster, which isn't uncommon in Florida.
As Florida's largest credit union, Suncoast understands the importance of helping when it's needed most. Time and resources are essential to help see the most vulnerable through, and the Foundation's CUAid disaster relief program and business resiliency app are important tools. That commitment to supporting our credit union peers through catastrophes is why we are a long-time supporter.
Suncoast does seem to be genuinely committed to providing help, not just dollars. Why is that?
At our core, Suncoast Credit Union truly cares for our members. We make efforts to be there not just when needed but when all the odds are against help being available.
That may be our CEO, Kevin Johnson, personally driving food donations to a shelter; designating money to emergency relief efforts, or even donating a mobile unit to help other credit unions support their members after damaging hurricanes swept through the Florida panhandle. No matter what the situation is, we show up through actions, not just words.
Everyone in the movement has heard "We need to do a better job of telling the Credit Union Story". How do you communicate your mission to your members?
People helping people is a guiding principle of the credit union philosophy; everything we do is with that in mind and in fact, we make sure our members help us live out this statement, too.
Each time one of our members uses their debit or credit card to buy something, we donate two cents, at no cost to members, to our Suncoast Credit Union Foundation.
Since 1990, our foundation has given more than $32 million to organizations and initiatives that support the health, education, and emotional well-being of children. There are tangible outcomes of that work, and our membership sees and appreciates that.
Learn more about how Suncoast gives back every day at www.suncoastcreditunion.com/community.