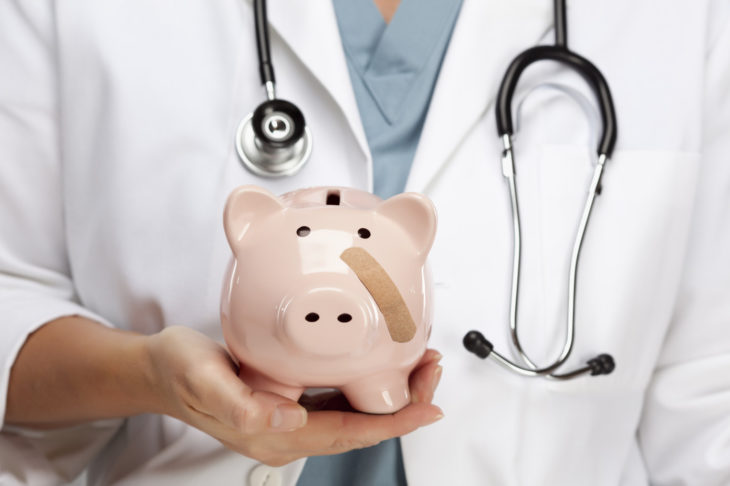 The Business Case for #CUFinHealth
In our last blog post on #CUFinHealth, we launched the hashtag and talked about how credit union members need credit unions to help them achieve their financial aspirations. But what about the business case for financial health?  How can credit unions justify spending staff time and operational resources focusing on improving their members' financial health? Why is this good for business?
A recent white paper by our friends at CFSI squarely addresses this question.
"A business strategy oriented around consumer financial health offers banks, credit unions, lenders, and other providers an avenue for growth, organizational resilience, and profitability. An essential element of this strategy is expanding the organization's definition of success to include positive outcomes for customers that are regularly measured and tracked, in addition to positive returns for the business. Focusing an organization on improving consumer financial health marks a shift in corporate philosophy – from being in the financial services business to being in the financial health business – with the promise of returns for both customers and shareholders." (https://cfsinnovation.org/research/making-the-business-case-for-financial-health/; emphasis added)
The graphic below demonstrates this shift:

(Graphic courtesy of CFSI)
The brief goes on to give a compelling example from Australia.
"Sacrificing fee income in the short-term to drive acquisition and retention in the long-term: The National Australia Bank (NAB), one of the largest financial institutions in Australia, reinvented the bank's strategy to deliver 'fair value' for customers and the community. Part of this effort included eliminating 'unfair' retail banking fees, a move that cost the bank nearly $300 million in lost revenue in the short term. However, the bank's larger 'fair value' strategy simultaneously resulted in the acquisition of one million new customers, which enabled the bank to recover its financial position in less time than projected.[1]
Helping struggling customers repay loans while reducing costs: Another component of NAB's 'fair value' campaign was the creation of an innovative loan repayment program to help customers struggling with a financial hardship. While helping over 100,000 customers, the program yielded a 20% reduction in loan defaults and saved the bank $7.2 million in costs as bank clients voluntarily sought advice before a collections event.[2]
Increasing cross-sales and customer lifetime value by adopting a financial health strategy: Gallup found that consumers who believe their financial institution is looking out for their financial well-being are more likely to be fully engaged, generating financial returns for the institution. Specifically, these customers have a 13% higher penetration in credit products; a 22% higher penetration in investment, insurance, or advisory products; and are more loyal and more likely to consolidate their business with the institution.[3]"
How can credit unions take this information and make the shift to be in the financial health business? Here are a couple of tips:
Tip #1: Start with your employees. Based on our last post, it's clear that national statistics and what the Foundation found when it helped conduct financial health check-ups last year is that half of members and half of credit union employees are struggling financially. Build a culture of wellness – physical and financial  – that helps employees achieve financial stability. Have them test and try out ideas to help members achieve financial wellness. They are your best focus group and will be your best advocates for products and services that help people move forward financially.
Tip #2: Look at your own data. You have a lot of it. How do you currently look at your members' financial health? Who is "healthy"? Who is "financially at risk"? Who may be "unwell" or "chronically financially unhealthy"? How do you link this "member state of health" to ROI? Giving a fair car loan to someone who is not able to otherwise afford or purchase a card can have positive effects on ROI. There are plenty of resources to look at how people manage their money to make these assessments.
Tip #3: Later this year, the Foundation will be looking for more credit unions to submit proposals to work with CFSI to develop financial health-related key performance indicators (KPIs) to measure the financial health and business impacts of their products and services. The Foundation will call for proposals in July and fund grants for this effort. Interested in this work? Make sure you apply!
Join the movement. Stay tuned. #CUFinHealth is on its way just getting started!
[1] Bockstette, Pfitzer, Smith, et al, Banking on Shared Value: How Banks Profit by Rethinking Their Business, 2014.
[2] Bockstette, Pfitzer, Smith, et al, Banking on Shared Value: How Banks Profit by Rethinking Their Business, 2014.
[3] Youra, Looking Out for Customers' Financial Well-Being Is Table Stakes for Banks, 2014.