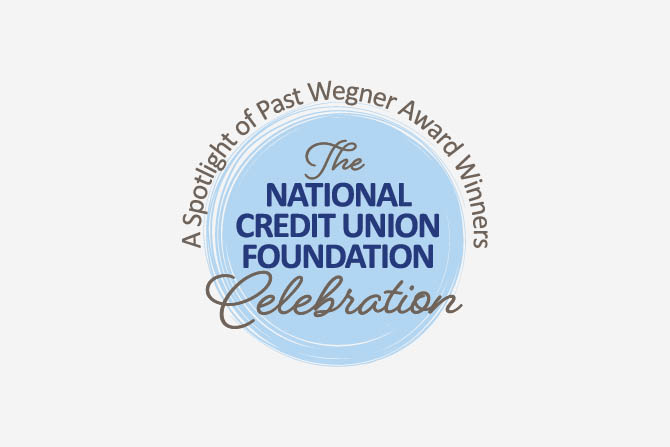 The 2021 National Credit Union Foundation Celebration
When we think of the Foundation Dinner Presenting the Herb Wegner Memorial Awards, we think of a room full of amazing and inspiring credit union people. Our family reunion to catch up with people we haven't seen since last CUNA GAC or a new friend we've just met. Taking a seat to enjoy dinner or sneaking over to someone else's table to catch up before the lights go down and Andy Janning tells us to get to our seats.
While we wish we could be in person for 2021, we accept that it wouldn't be safe. With that, the Foundation has decided not to give out Wegner Awards in 2021 as we want to honor new winners the way they should be, in person with family and friends.
But, with new challenges come great opportunities. We are thrilled to be hosting the National Credit Union Foundation Celebration! Inspiration and positivity are needed now more than ever and credit union leaders across the nation are doing AMAZING work serving members. The Foundation wants to bring those great stories to light through a virtual celebration with credit union family of our past, present, and future.

Our incredible emcee Andy Janning will join us for an evening spent spotlighting our past Wegner Award winners to reinvigorate our movement with our true purpose as credit unions. He will help us catch-up with some of our favorite past awardees while hosting an upbeat fundraising event for the Foundation. And yes, you can still get all dressed up – we sure will be!
Be sure to mark your calendars for March 2, 2021 for the National Credit Union Foundation Celebration with more details to come. We can't wait to celebrate all the amazing things credit unions are doing during this pandemic to improve people's financial lives. Cheers!