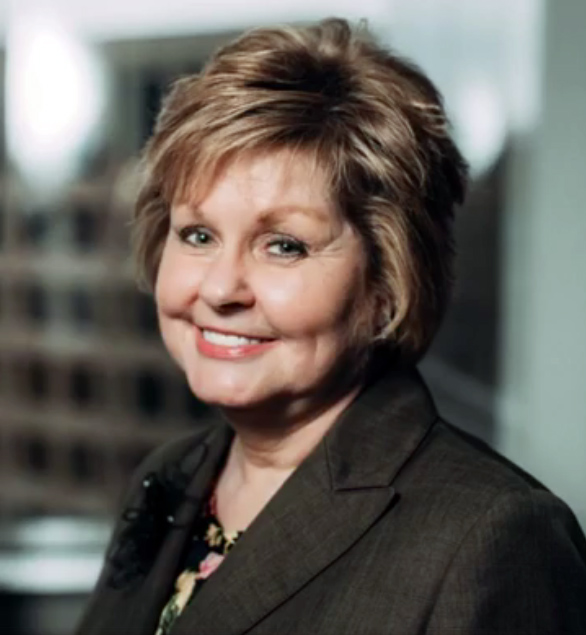 Remembering Becky Hart
The National Credit Union Foundation recently learned that Becky Hart, who retired in late 2015 as SVP of Advocacy from the Ohio Credit Union League, passed away after a brief battle with cancer. Becky was a Credit Union Development Educator (CUDE), graduating from the program in 2000 and worked with us closely at the Foundation when she managed the Ohio Credit Union Foundation for numerous years.
"I had the pleasure of first meeting Becky when I was in-house counsel for CULAC at CUNA back in the late 1990s and have the humble honor of calling her 'friend'," noted Gigi Hyland, the Foundation's Executive Director. "We worked on things like Deduct-a-Buck and other federal election law issues. Becky was smart, strong, generous and had a wicked sense of humor. More recently, we worked together on national philanthropy issues. Her grace and presence will be sorely missed by all who knew and loved her within the state credit union foundation network."
From her obituary:
Becky spent 24 years at the Ohio Credit Union League where she worked passionately to promote credit unions as an accessible and affordable financial services option. She was highly regarded at the local, state, and national level for her contributions to the credit union movement. Her quiet mentorship, servant leadership and unwavering friendship has left an indelible mark on hundreds of her colleagues.
A believer in helping others in any way possible, Becky gave not only financial support but her time to numerous charitable organizations including the Westside Free Store, Ronald McDonald House of Central Ohio, Ohio Credit Union Foundation, Foundation for Appalachian Ohio, and the Southeast Ohio Food Bank. Her willingness to help others could also be seen in her simple gestures, such as offering a ride to someone in the rain.
In lieu of flowers, her family asks that contributions be made to funds at the Foundation For Appalachian Ohio (35 Public Square, Nelsonville, Ohio, 45764) that Becky recently created in honor of her late mother and youngest sister. The funds will be used to provide assistance to domestic violence victims, higher-education scholarships, health care support, and books and library resources to residents of Vinton County, her childhood community.
(Photo courtesy of Cardaras)