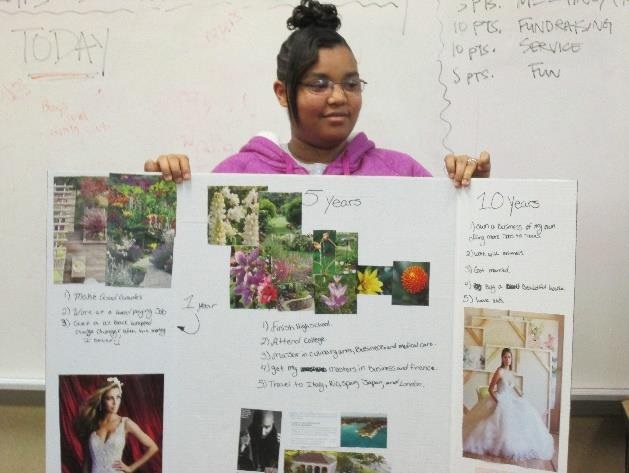 Natco CU Helps Bring Biz Kid$ to Local Boys & Girls Club
Natco Credit Union sponsored a Biz Kid$ education program at the Boys and Girls Club to help improve the financial futures of youth in their area. Natco Credit Union received support from the National Credit Union Foundation (the Foundation) through a Biz Kid$ Financial Education Grant.
"It has been a wonderful experience facilitating the Biz Kid$ program," said Taria Gray, the Community Outreach Program Specialist at Natco Credit Union. "The kids have embraced the silly yet informational skits that Biz Kid$ offers and have been able to put what they have learned into action by creating a future story for themselves. To see the look on the kids' faces at the end of our program when sharing their dreams and goals with the entire group is priceless."
Natco CU worked with the Boys and Girls Club of Wayne County to hold weekly classes at two different locations, reaching children from upper elementary through high school age. So far, the program has successfully reached 91 students across the age groups attending.
After attending one of the classes, a student said, "I learned how to save my money wisely, and how to keep track of it. Thank you so much for the chance to be in this awesome program."
Natco CU hopes that this program will continue on with the help of Boys and Girls Club staff, and the adoption of other Boys and Girls Clubs in the state. Natco CU is currently working with several area youth serving organizations with the hope of them adopting the Biz Kid$ curriculum as well.
On a larger scale, they hope that Biz Kid$ can be used by Boys and Girls Clubs nationally to help improve the financial literacy of kids across the country.
"It's so great to see credit unions who partner with local youth organizations," said Danielle Brown, Director of Development and Donor Relations at the Foundation. "Using the Biz Kid$ program is a fun and interactive way to help teach these kids concepts about money management and entrepreneurship, which will have a lasting impact on their lives.