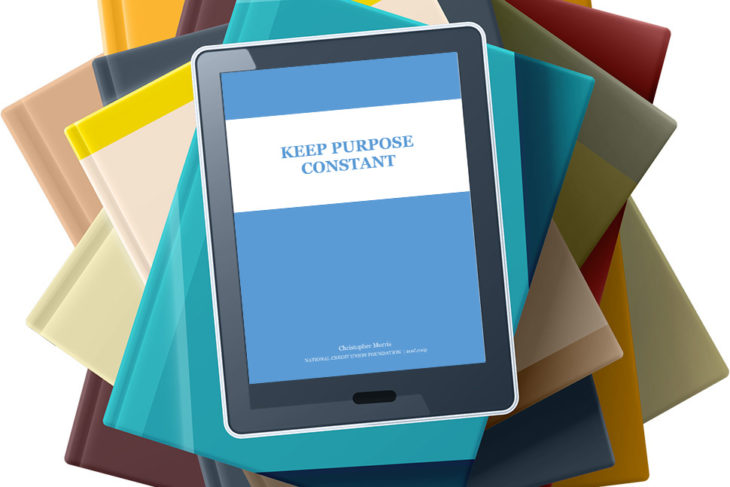 "Keep Purpose Constant" – Free eBook on Credit Union Philosophy
October 20th is International Credit Union (ICU) Day, a day to celebrate the credit union difference. At the National Credit Union Foundation, we focus a lot on the 'people helping people' philosophy that drives our movement and it's important to remind staff, members and everyone about the amazing work we all do to build a better world.
To help in this regard, I'd like to pass along a free eBook of some of my post popular articles over the years that focus on credit union philosophy, values and "keeping purpose constant". The short collection covers training, branding, philanthropy, leadership and much more.
It has just seven articles (just like the seven cooperative principles!), so it's no "War & Peace", but something you can read on your lunch break. Feel free to read and pass along to a colleague. Enjoy!