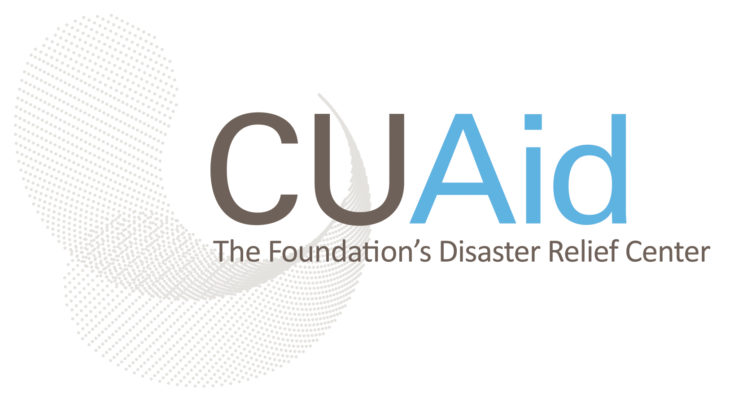 Hurricane Season Has Started – Let's Be Prepared
Happy June everyone! This marks not only being half-way through the year (how did that happen?!) but also the start of something very important – hurricane season.
Officially, the Atlantic hurricane season starts on June 1 and runs until Nov. 30. In the Eastern Pacific Ocean, hurricane season begins May 15 and ends Nov. 30, according to the National Weather Service. However, most of these storms hit during peak hurricane season between August and October, on both coasts, according to the National Weather Service's Climate Prediction Center.
With that being said, now is a great time to prepare for the inevitable. As we've seen over the past couple years, the natural disasters seem to come more frequent, cause more damage, and affect even more people.
At the Foundation, we work to ignite, inspire, and respond – these are the three pillars of the critical work that we do. The last part – respond – refers to disaster relief.
As a catalyst in the credit union movement, the Foundation often convenes resources to help people. CUAid is a great example of this as it brings the entire industry together to help those in need.

The Foundation offers the first national online disaster relief fundraising center for credit unions. Through CUAid credit union organizations are encouraged to offer employees and members an online giving option to support the Foundation's Disaster Relief Fund, the only disaster relief fund dedicated to helping credit union people recover from major disasters.
CUAid was developed by the Foundation in cooperation with state credit union foundations, state credit union leagues, and the Credit Union National Association's Disaster Preparedness Committee in 2006. 100% of the donations through CUAid goes to credit union disaster relief. The Foundation does not use disaster relief funds to pay for the CUAid.coop web platform, travel to disaster areas, or any of the Foundation costs to administer the national disaster relief program for credit unions. CUAid is one of many services we provide to give back to the credit union community.
During the month of June, your Foundation is going to share resources and tools to help you and your organization to better prepare for natural disasters. You don't think it's going to happen you until it does – and we want to be there to help.
Without the National Credit Union Foundation, there is no CUAid. We hope that during this critical month you consider a
donation to your Foundation
so that we can continue to help people get back on their feet after a disaster hits.
Stay tuned for more resources this month on disaster preparedness! If you have any resources, stories or tips you would like to share, please email us at [email protected]