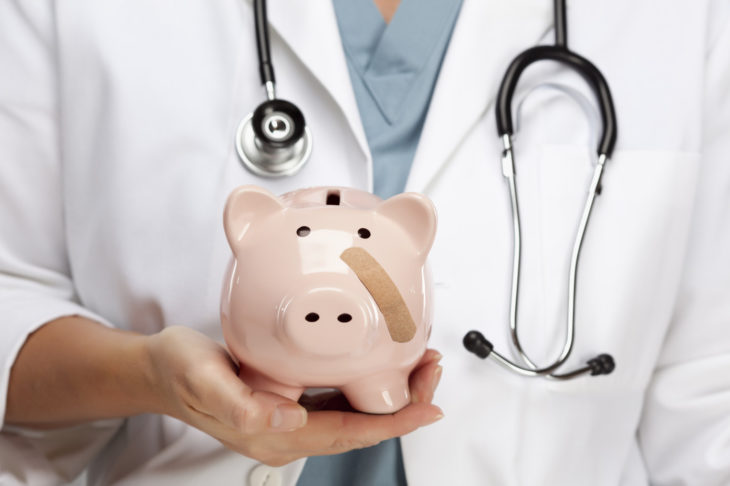 Health and Financial Well-being: Part 2 – Key Elements of Successful Credit Union and Health Care Partnerships
In our first post on this topic, we made the assertion that health and financial well-being are intrinsically linked – especially for millions of low- and moderate-income Americans struggling under the burden of rising out-of-pocket health care costs.
As a social determinant of health, financial well-being needs to be prioritized alongside quality and affordable health care, education, employment, housing, and nutritious food. In fact, many of these conditions affecting health are also social determinants of financial well-being.
In order to improve health and financial outcomes for consumers, the need for collaboration among non-traditional partners in the community – such as credit unions and health systems – has never been greater.
Think about a child who frequently visits an emergency room due to asthma exacerbated by unhealthy housing conditions (mold; poor air quality) and financial insecurity in the home (the parent misses work or cannot afford to address environmental triggers in the home, such as fixing a water leak, replacing an old rug, vacuum cleaner, or dehumidifier).
Absent collaboration between health and financial services providers, the approaches to addressing the child's needs are fragmented and uncoordinated, which will not lead to a healthier outcome for the child or improved financial security for the family.
Creating a collaborative, coordinated partnership between health care and credit unions requires a great deal of thought, strategic planning, alignment, and coordination. But it is possible when each institution, no matter how big or small, actively contributes because it understands what it can do within its own specialty and in collaboration with similarly dedicated partners.
Here are the key elements of successful partnerships among credit unions and health care:
Executive sponsorship and Board support;
Internal champions to lead the developments of a plan and "quarterback" implementation;
A confidence in partner competence and ability to lead, define institutional-specific and shared goals, metrics, and measurement that can demonstrate improved outcomes and positive ROI;
Data sharing agreements that comply with privacy requirements and encourage transparency; and
A sustainability strategy to incorporate the pilot into every day work. Sustainability should not be an afterthought once the pilot is complete. Rather, it should be contemplated and developed alongside the actual work, with partners such as insurance companies and other payers who can incentivize the work long-term.
Here are three examples of successful partnerships between credit unions, health care, and other community partners working together to address community needs that affect health and financial well-being outcomes:
•    Allegacy Federal Credit Union – Striving to be a community headquarters for physical and financial well-being: In Winston-Salem, NC, since 2006 Allegacy FCU has focused on wellness programs for their employees. Brett Jordan, Allegacy's AVP of Finance & Account Management notes, "We've seen tremendous benefits from a productivity standpoint, from a cost-savings standpoint, from a return on investment just with our employee base. So, our executive team wanted to challenge our organization to how you take that benefit and that wellness culture we've established internally and how can we look to more broadly impact our membership and our community."
Wake Forest Baptist Health approached Allegacy to join forces to offer a more holistic approach to wellness – combining health and financial well-being. They worked together to develop WellQ™ to offer a bundle of services that help members feel better and live better. The goal is to provide "[e]asy access to quality healthcare for everyday illnesses and wellness, financial & health coaching and education, as well as incentives for making healthy choices."
Organized in 2018 as a credit union service organization or CUSO, WellQ™ is open to anyone to join. Individuals, families, or businesses can join WellQ™ for an annual fee starting at $199. Membership is not currently available to those who are enrolled in certain government insurance plans (either as primary or secondary insurance) including TriCare, Medicaid/CHIP, or Medicare Part B. Also, in order to keep costs low for WellQ™ members, no insurance is accepted for medical treatment or prescriptions. Basic labs, such as a strep test, are included in the $35 clinic visit or telehealth virtual visit fee.
This innovative program strives to bridge the gap between physical and financial health and to offer consumers co-located health and financial advisors to facilitate information sharing, collaboration and improved outcomes. In addition to this program, the credit union's work and products/services such as Allhealth Wellness Savings and Allhealth Lite Consulting are cutting-edge examples of the link between health and financial well-being. As a community-wide, collaborative strategy, the Allhealth Wellness Savings account links financial rewards to physical or volunteer activity at the YMCA of Northwest North Carolina and University of North Carolina at Greensboro (UNC-G) Leonard J. Kaplan Center for Wellness.
•    Bethpage Federal Credit Union – Leveraging a long-term relationship to do more to improve community health and financial well-being: Bethpage Federal Credit Union on Long Island, NY has developed a relationship with Northwell Health® over the past ten years through mutual service on community boards and sponsorship of community events that promote health and financial wellness. Both entities have partnered with local YMCAs and LGBT youth communities to focus on healthy living, including physical health and financial health. When Superstorm Sandy hit Long Island in 2012, Bethpage and Northwell collaborated to offer interest free loans to healthcare employees affected by the storm. Northwell guaranteed the loans and paid the interest to the credit union.
Recently, Bethpage FCU merged with Northwell's original credit union to now directly serve Northwell Health's 67,000 employees across Long Island. Bethpage sponsors fit trackers for all new Northwell employees and participates in the health system's annual Health Walk by offering financial information and well-being resources as well as having credit union employees volunteer and participate. From the business perspective, the opportunity to serve Northwell came about because of relationship building.
Linda Armyn, SVP of Corporate Affairs for Bethpage notes, "If the credit union wasn't so community minded and serving on community boards, we never would have had the opportunity to build the relationship with Northwell and ultimately add them to Bethpage FCU's field of membership. The relationship pays financial dividends by allowing us to give their employees the loans and services they need."
•   Boeing Employees Credit Union – A three-way collaboration that seeks to embed financial coaching and lending circles into an existing health coaching program: The Financial Health for Diverse Communities Project "supports the integration of financial coaching and inclusion services with health education to improve the health and well-being of immigrant and refugees living in South King County (Seattle). The Prosperity Agenda is partnering with Global to Local (G2L), Boeing Employees Credit Union (BECU), and Express Credit Union to design, test, and evaluate a unique approach to increasing financial capability and inclusion in the immigrant and refugee community.
The project is testing two complementary interventions: 1) a group-financial coaching approach facilitated by Community Health Workers at Global to Local that is integrated into community fitness and health classes and 2) a community and employee assessment and action plan for local credit unions that measures and seeks to optimize trust, transparency, community representation and community engagement."
Stay tuned for our next blog post: Designing a Collaborative Health and Financial Well-being Model.
Download the full brief at: https://www.ncuf.coop/how-we-help/improving-people-s-financial-health/improving-people-s-financial-health.cmsx