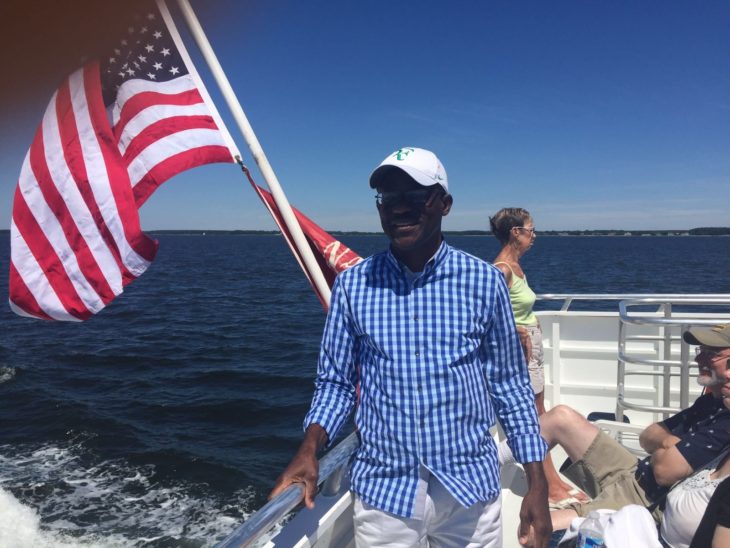 Getting Familiar With Your Foundation – Hannibal Brumskine
This is the second edition of our new "Getting Familiar with Your Foundation" series on our blog! Each month we will highlight a different member of our Foundation staff so you can get to know the people who make our work possible. Last month we got to know Executive Director Gigi Hyland. This month, get to know Foundation CFOO Hannibal Brumskine!
Here are some lessons in leadership and things you might not know about Hannibal:
When you aren't at work, what are we most likely to find you doing?
Reading, walking and quality time with family.
Do you have a guilty pleasure? If so what is it?
I have a sweet tooth.
What is your favorite book?
"Only the Paranoid Survive" by Andrew Grove.

If you could have one superpower, what would it be?
Help others to transform into their fullest potential.
How did you get started in the credit union movement? Tell us your credit union "love story"
Having worked in the non-profit and international development space for several years, working in the credit union movement seemed an almost natural transition. My love story is waking up every day and looking forward to working at the Foundation and being involved in growing the impact of the Foundation in the credit union system.
What has been your favorite moment while working at the Foundation?
Meeting and working with all of the wonderful supporters, board members, volunteers, credit union staff, and other partners to help promote the work of the credit union movement.
What makes you excited to come to work every day?
I enjoy the work I do and I'm excited about seeing the Foundation grow to its fullest potential and impact in the credit union system.
What is the one thing you wish people knew about the Foundation?
There is no better vehicle to expand the influence of the credit union system and showcase its impact on the lives of members for the good.
What is a lesson in leadership you have learned and would like other people to know?
Never stop learning and always make room for those around you to grow.
Look for our next staff feature next month!