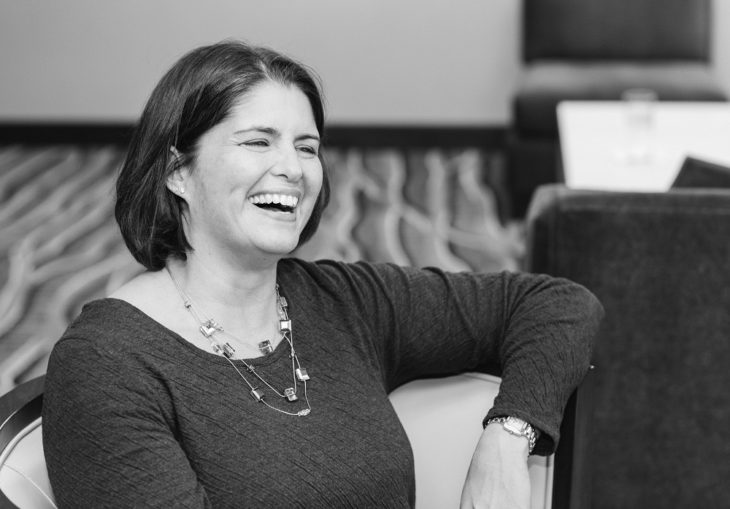 Getting Familiar With Your Foundation – Gigi Hyland
Welcome to the first edition of a new series here on our blog: getting familiar with your Foundation! Each month or so, we will be highlighting a different member of our dynamic staff to help you get to know the people who make our work possible. To start this series out, we begin with Gigi Hyland, Executive Director at the Foundation.
Here are some things about Gigi you might not know:
When you aren't at work, what are we most likely to find you doing?
In the kitchen concocting something delicious or outside either birding, hiking or gardening.
Do you have a guilty pleasure? If so what is it?
Dark chocolate – in any form.
What is your favorite TV show or a few that you can't miss?
I'm addicted to Blindspot and The Blacklist, but Diners, Drive-ins and Dives is also fun to watch.
If you could have one superpower, what would it be?
As you might guess with the whole birding obsession, I'd love to fly.
How did you get started in the credit union movement? Tell us your credit union "love story".
You could say credit unions are in my genes. Both my parents were lawyers who had a law firm that represented credit unions. Of course, growing up, I swore I would never be a lawyer. So much for that! I joined my parents' firm and fell in love with credit unions and helping members.
What has been your favorite moment while working at the Foundation?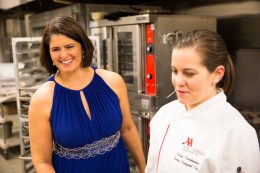 That's a tough one because there have been several. Working with a team that is cohesive, open-minded and not afraid to try new things is invigorating. Seeing the transformation of credit union professionals who become thoroughly jazzed by credit unions when they go through DE Training is another. And, inspiring people who attend our Foundation Dinner to show the power of cooperation and collaboration is yet another. Yes, I could go on….
What makes you excited to come to work every day?
Knowing that each day is full of opportunity to be a catalyst to help credit unions improve their members' lives.
What is the one thing you wish people knew about the Foundation?
That we are and have been the seed-funder and catalyst for major initiatives within the credit union system like Biz Kid$, Non-prime Auto Lending, Financial Reality Fairs, CU Aid, etc.
You can also follow Gigi on her personal blog, Hyland Highway and on Twitter @hylandhighway. Look for our next staff feature next month!