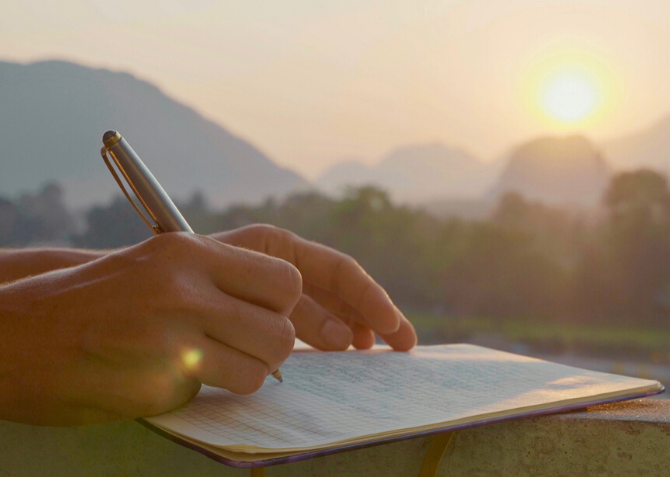 Foundation Field Notes: I.H. Mississippi Valley Credit Union
On this financial well-being journey, one of the first things the Foundation noticed is how important it is for credit unions to "start at home". In other words, when you look at financial well-being, start with your own employees – their challenges and the underlying factors that can impact (positively or negatively) their financial health and well-being.
This month we're "in" Moline, Illinois learning from Ann McMillian, EVP/Chief Financial Health Officer at I.H. Mississippi Valley Credit union on the financial well-being challenge they are working on.
GH: Hi Ann! Welcome!
AM: Thanks. Always great to talk about financial health and well-being.
GH: You've been working for the past several years on financial health and well-being. What was the challenge or need you saw that prompted your credit union's work in this area?
AM:  In 2018, we partnered with the Common Cents Lab for a project to estimate the financial health and well-being of our employees and to explain the underlying factors that influence their fin health and well-being.
We discovered about 40% of our employees had financial well-being scores associated with financial hardship.  64% of that 40% were from the branch staff (normally our lowest-paid employees.)  About 14% of our employees are facing significant financial hardship. CFSI's Financial Health Score (now Financial Health Network) showed that IH employees struggled most around savings  — again, with branch staff suffering most.  Most employees are managing their day-to-day finances that allow them to meet their monthly obligations, but many still encounter unexpected expenses which they struggle to meet.
Here's what else we learned:
A majority of our employees are living paycheck to paycheck
70% report paying all of their bills – 92% paying all or most
33% said they were able to enjoy life because of the way they are managing finances
Less than half of employees have enough savings to make ends meet for more than 3 months. 24% have only enough for 1 month or less
Most employees worry about long-term goals like retirement. Less than 10% are very confident they will save enough to meet retirement goals.
More than half of our employees are 'liquid asset poor' – unexpected expenses send them into a downward spiral
GH: Those are some big insights. It's pretty incredible how measuring employees' financial well-being can really uncover what your employees are facing financially. How did you turn that data into opportunity and action?
AM: We identified a series of "high opportunity areas" where we could put resources to help. These include:
Protecting against unexpected expenses
Short-term and emergency savings
Long-term and retirement savings
Facilitating debt repayment
Our next step was to prioritize and pick which areas the credit union wanted to invest our time, energy and resources.
GH: What type of intervention did you decide to do?
AM:  Based on the employee survey responses, we decided to implement an 'IH Autumn Savings Fest' experiment to see if we could encourage employee short-term savings. We conducted this experiment with the help of Common Cents Lab.  IHMVCU pays employees weekly on Thursdays.  We split employees into two groups.  Every week, half the employees would get an email on Thursday reminding them to save.  The other half would receive and email on Monday reminding them to save.  Employees would report back on how much they saved that week.  We ran the experiment for one month.
We hypothesized that aligning a savings reminder with payday would increase employees' likelihood to save.  We actually saw the opposite.  Sending out savings reminders early in the week was more effective.  Perhaps by Thursday, people are already looking ahead to the weekend and therefore hesitant to save.  Earlier in the week, people may be better positioned to make intertemporal decisions.  Sending savings reminders closer to the weekend decreased average savings contributions, perhaps because people have already made plans and allocated money to expenses.
GH: What happened?
AM: We gathered some interesting results:
22% of employees reported saving over the month.
Across the 4 weeks, employees reported they saved $18,634.
The average savings was $89.90 and the median contribution was $50.
Participants likely already had a motivation to save.
We learned that reminders are not likely to increase motivation; they just help people follow through.
GH: Interesting. Follow-through is really key, though, to actually effectuate change in people's financial lives. So, what's next?
AM:  We are committed to implementing more behavioral economics concepts into our product design, training and marketing messages to help change behavior. We also implemented a profit-sharing component to our 401(k) for all employees. On the health care side, we have a High Deductible Health Care plan option. The credit union now contributes $750 and matches up to $500 in employee HSA's. We also now have an Executive Level CFHO, Chief Financial Health Officer….ME!
GH: *LOL*. That's fabulous. Not many credit unions have a position that has "financial well-being" in the title. How have you seen that make a difference at I.H. Mississippi Valley CU?
AM: Our Board of Directors has placed financial health at the center of our strategy. I believe having an executive-level position with financial health in the title sends a solid message to our entire staff that helping our members with their financial well-being is not a short-term fad – it's what we do every day.  It has helped employees mentally reframe their roles as more of a consultant vs. product pusher.  Employees are not afraid to bring new financial health solution and ideas up through the organization, because they know the support is there.
GH: Really interesting learnings and efforts. Thanks for sharing. For other credit unions on this journey, what would you say are the top three takeaways from your experience that credit unions can use to further their financial well-being strategy and implementation?
AM:  First and foremost, your Board and Executive Team have to support the overall strategy.  Support at the top is crucial.  Second, every product and service you offer or develop should be viewed through a financial well-being lens.   It's easy to get caught up in the hype of a new product, but you need the discipline to ask 'will this product help or hinder a member's financial well-being?'  Third, don't reinvent the wheel. There are a lot of great organizations that are willing to help and share what they do to focus on financial well-being.  Step outside of the credit union space – banks, insurance companies and other non-profits are doing some amazing work around financial well-being that you can adapt to your needs.
Photo credit: iStock.com/Alexeg84