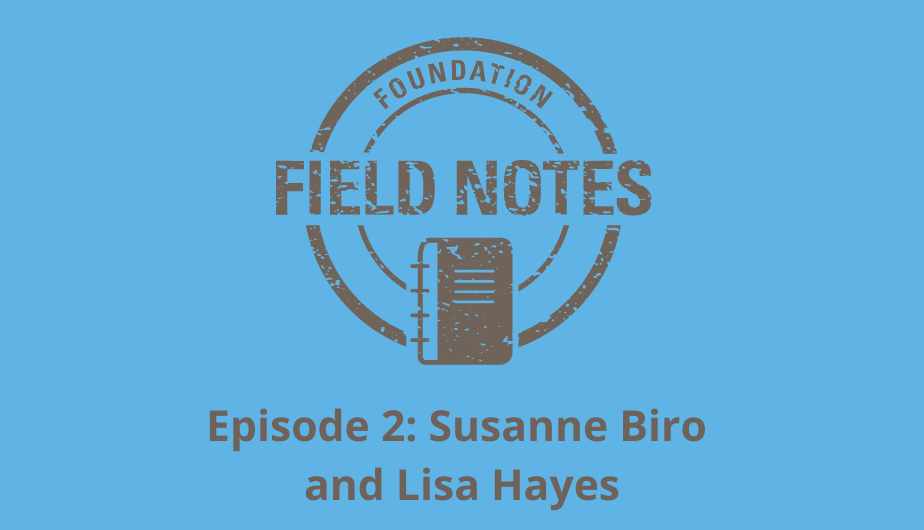 Foundation Field Notes Episode 2: Leadership During the "Marathon" of this Pandemic
Improving people's financial well-being takes creativity, commitment and a culture of service. These are the stories of credit unions and how they are putting people's financial well-being at the center of their strategy. Shared with you, our credit union family, to inspire you and give you the tools to navigate to the next stop on your own financial well-being journey.
In our second episode of our Foundation Field Notes video series, Foundation Executive Director Gigi Hyland speaks with Susanne Biro, Master Coach & Co-Founder at Syntrina Leadership, and Lisa Hayes, Leadership Coach & Facilitator at Through-the-Hayes, about leadership during the "marathon" of the pandemic. Susanne, Lisa, and Gigi talk about the evolution of workplace culture and guiding employees through the pandemic, the importance of taking care of ourselves before helping others, and how to balance where we are today and what needs to be accomplished.
Episode 2: Leadership During the "Marathon" of this Pandemic with Susanne Biro & Lisa Hayes
Here are three main takeaways from the interview:
Culture is an evolution and is something that needs to be intentional.
Change the inner critic voice to one of an inner champion.
Focus on what exists today, not what existed before the pandemic, and focus on how you live out your values with everyone you touch today.