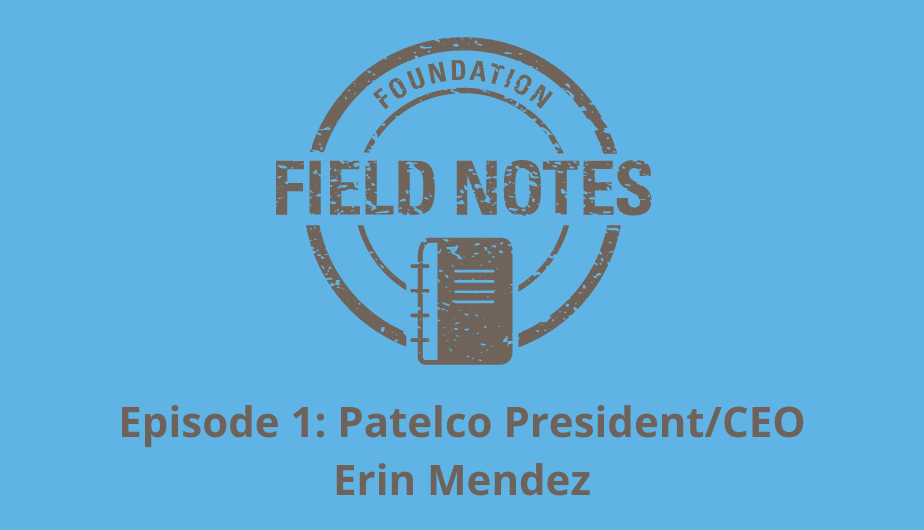 Foundation Field Notes Episode 1: Keeping Volunteers & Staff on Mission
Improving people's financial well-being takes creativity, commitment and a culture of service. These are the stories of credit unions and how they are putting people's financial well-being at the center of their strategy. Shared with you, our credit union family, to inspire you and give you the tools to navigate to the next stop on your own financial well-being journey.
We are excited about the launch of our new video series, Foundation Field Notes. In this series, Foundation Executive Director Gigi Hyland will virtually meet with leaders across our industry and beyond to explore how we can improve the financial well-being of staff, members and communities.
In our first episode, Gigi sits down with Erin Mendez, Patelco Credit Union President/CEO, to learn how to help keep staff and the board on mission during the pandemic and beyond. Erin discusses the measures the credit union took at the beginning of the pandemic, how they helped their staff to quickly pivot with the changes and the conversations she had with the board of directors to manage expectations for the rest of 2020 and beyond.
Episode 1: Keeping Volunteers & Staff On Mission with Erin Mendez
Here are three main takeaways from the interview:
1. Keep your mission front and center.
2. Ensure your board of directors are all in on that mission.
3. Your members are on a financial health journey and you can't promise them miracles, but you can promise them progress.