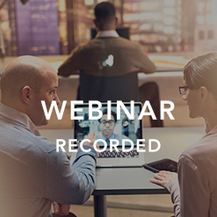 Data Security Webinars
With rising cybercrime rates in the financial services industry, a cyberattack is unfortunately not a matter of if, but when. Protecting member data and ensuring the long-term health of your credit union requires a cybersecurity strategy that accounts for emerging cyber-threats and the latest resources to fight them.
Together with the National Credit Union Foundation, 
CUNA
 has created this two-part complimentary webinar series to provide you with some of the most pressing trends, best practices, resources and preventative steps that you can use to combat and mitigate cybersecurity threats at your credit union.
In 2018, the Foundation received a cy pres award from a credit union data breach security lawsuit in 2018 (Winsouth v. Mapco, No. 14-cv-1573). The Foundation is collaborating with CUNA and using this money to develop and provide practical resources and tips to help educate credit unions about information security.
Part 1 and Part 2 can each be taken as individual webinars or take both to maximize your learning. In this Part 1 webinar, cybersecurity experts will guide you through practical tips and resources available for preventing and responding to data breaches. You'll explore:
The current threat environment, i.e., the types of cyber-attacks that have been directed at credit unions
Best practices for developing an effective cybersecurity program
How to avoid common mistakes that institutions make when implementing cybersecurity programs
Helpful resources for cyber-preparedness and response
Data Security Webinar: A practical guide for data breach prevention and response: