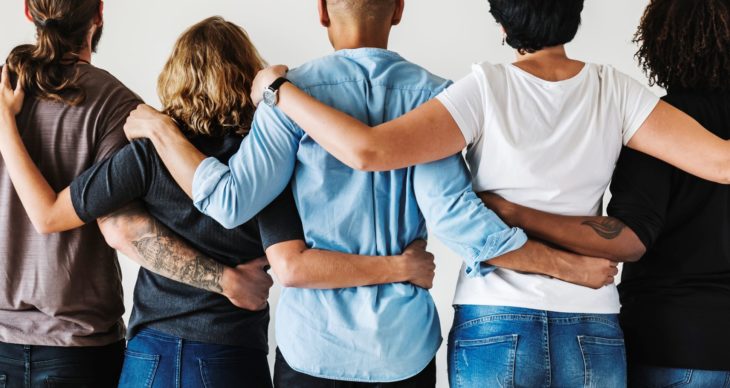 CUAid: The Credit Union Difference Exemplified
As you may have seen, last month was the beginning of hurricane season and with that, the Foundation focused on memorable moments in CUAid history.
What is CUAid? CUAid is a national online disaster relief platform from the Foundation. Through CUAid credit union organizations are encouraged to offer employees and members an online giving option to support the Foundation's Disaster Relief Fund, the only disaster relief fund dedicated to helping credit union people recover from major disasters.
As a catalyst in the credit union movement, the Foundation often convenes resources to help people. CUAid is a great example of this as it brings the entire industry together to respond to those in need. Last month, we remembered Hurricane Katrina in 2005, the 2015 California Wildfires, the 2016 Louisiana flooding and lastly the four major disasters of 2017.
While we are so humbled to serve as a catalyst through CUAid, we know that none of this is possible without the generosity and collaboration from the credit union movement.
"How many industries do you know that have their own fundraising mechanism?," said Christopher Morris, Engagement Consultant at CUNA, former Communications Director at the Foundation. "How many industries do you know of where a member in Washington can donate $10 to help a member affected by a storm in Louisiana? I've seen people from every corner of the movement rise up and donate whatever they could to help out their fellow credit union friends. That's people helping people"
Christopher Morris worked at the Foundation at the time of inception for CUAid. After Hurricane Katrina hit and the need for a national disaster relief platform for credit unions was evident, he and the Foundation team worked with state credit union Foundation, state leagues and CUNA's Disaster Preparedness Committee to get CUAid off the ground.
Since then, CUAid has distributed over $8 million in grants to credit union people in need.
"Whenever the Foundation was in the trenches of a disaster relief campaign, it was one of the most eye-opening and fulfilling parts of our jobs. Our credit union family were weathering the storm and it was powerful to see how credit unions immediately came to the aid of their members," continued Morris.
"Anytime I'm out speaking to credit unions and I talk about my time at the Foundation, I mention CUAid because it such a perfect illustration of the credit union difference. I am proud to have worked for the Foundation when CUAid started, and even more proud of the work that the Foundation has continued to do through CUAid to come to people's aid when they need it most. " said Morris.
We know how important it is for credit unions to tell their stories, and CUAid is no different. This is a story that credit unions need to be telling because it differentiates us from other financial institutions. The collaboration, the resiliency, the strength, the empathy – all of that is what makes our movement so special.
If you or your organization has ever donated to CUAid – thank you! Know that your dollars made the difference for someone who may have lost everything, and simply because they worked at a credit union, they received help. We are proud of how far CUAid has come throughout time, and proud of our cooperative movement for keeping it alive.
Without the National Credit Union Foundation, there is no CUAid. We hope that you consider a donation to your Foundation so that we can continue to help people get back on their feet after a disaster hits.
Photo source: iStock/Rawpixel