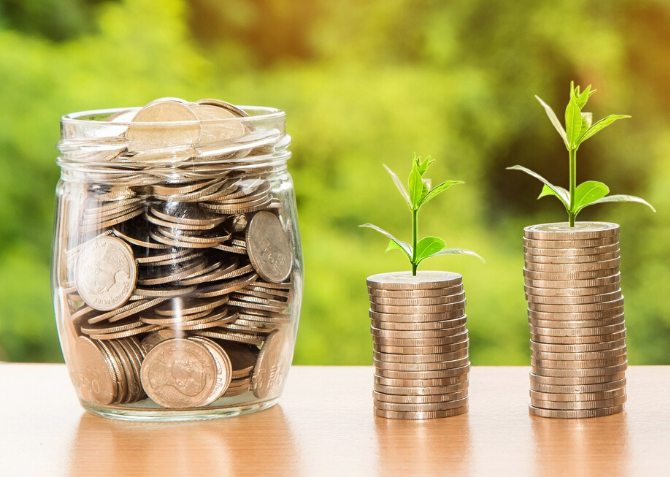 COVID-19 and Financial Well-being: Lessons Learned from Inclusiv and their Pathways to Financial Empowerment Program
As the world tries to wrestle COVID-19 to the ground and return to whatever "normal" life will be, people's financial health and well-being continue to be at the forefront of the recovery.
The rolling six-week average of unemployment filings reached 30.3 million this week and a recent poll by the U.S. Chamber of Commerce found that one in four U.S. businesses is two months away from permanently shutting down. In the face of these daunting statistics, what tools can credit unions can leverage to what they do best – help people with their finances?
I spoke with Ann Solomon, VP of Strategic Initiatives at Inclusiv, to learn more about the financial coaching program that Inclusiv has worked on over the last four years and how a focus on financial coaching can help credit unions help their members during this crisis.
Gigi Hyland: Ann, Inclusiv developed the Pathways to Financial Empowerment Program about 4 years ago. What is it exactly?
Ann Solomon: The Pathways to Financial Empowerment Program was developed with Neighborhood Trust Financial Partners, a national leader in financial coaching, to build the capacity of the Community Development Credit Unions (CDCUs) to deliver quality coaching and track its impact on financial health of members and product utilization at credit unions.
GH: Showing impact is huge when you're talking about financial well-being. What has been the impact over the past four years of the program?
AS:  Since launch, Pathways has trained over 80 credit union staff who have counseled nearly 9,000 individuals, reducing $9.6 million in consumer debt and enabling $1.5 million saved in credit union accounts. 59% of people who come through the Pathways program improve their credit score through working with a coach. Further, we see that 40% of coaching clients go on to take up a new loan at their credit union, loans that perform well.
GH: Why is financial coaching so key right now?
AS: Financial coaching support is more important than ever in this moment. Millions of Americans are experiencing financial shocks and need support navigating not only financial challenges but also the complex set of federal and local relief resources. These consumers are looking for a trusted partner to help them manage their new financial reality, and financial coaching is a concrete and effective way that credit unions can and are stepping up to be that partner and support people in crisis.
GH: Are you working on anything that is specifically in response to COVID-19?
AS: Inclusiv and Neighborhood Trust team are providing Pathways training on remote coaching best practices and on COVID-specific situations that members are facing and how to address them. We'll be offering two webinars in June on COVID responsive coaching for credit union staff who are seeking guidance on how to field these kinds of challenges with their members.
We have also adapted our pilot Pathways "microcoach" tool, which equips credit union frontline staff with financial health recommendations, into a COVID response tool. We know that credit union staff are fielding a new set of questions from members these days – when am I getting my stimulus check? What should I do with it? How do I make a financial plan for the coming months? What do I do if I can't pay my bills? Our microcoach tool helps credit union staff answer these questions and text members with informational materials and links to next steps.
GH: From the experience you've had with Pathways, what advice would you give to all credit unions right now on three things they can do to most help their members?
AS:  During the past two months, I have been so proud of how credit unions across the country have stepped up to respond to critical needs in their communities. And yet there are still challenging months ahead. Three things credit unions can do right now to help their members are: 1) Train  their staff on COVID relief benefits, including expanded unemployment benefits and stimulus check payments, so your team can provide accurate information to impacted members and help them take full advantage of these resources; and 2) Continue proactively reaching out to their borrowers to learn their financial status and extend payment deferments as needed before members become delinquent or stop communicating; 3) Build a financial coaching referral option for members either at you're the credit union or through a partner provider. Coaching is a key part of the credit union difference and members need your support now.
This crisis underscores the importance for credit unions to put financial well-being at the very center of their strategy and culture. This is hard work. It's longitudinal work. It's not just today's "thing to do" because we are experiencing a crisis. On the contrary, it's fundamental to who credit unions are and what they do. And, for your members (and employees) it can make all the difference in the world to help them recover and rebuild a financial life that is more secure and resilient in the face of any crisis.
RESOURCE LIST: