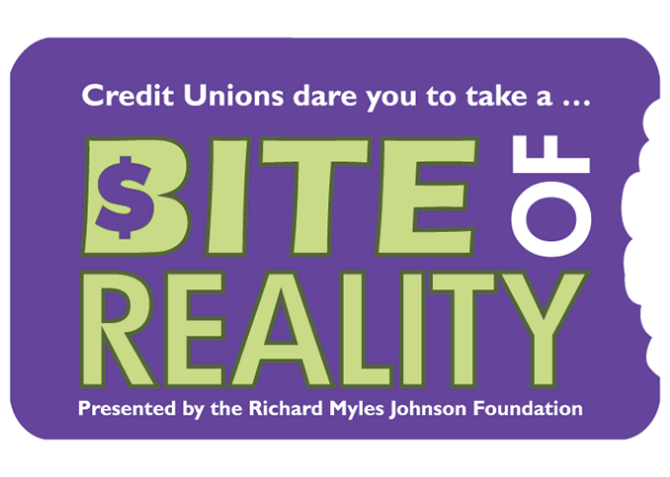 Bite of Reality App Goes Remote During Pandemic
The RMJ Foundation is known throughout the credit union system for its Bite of Reality simulation app that teaches teens how to work through real-life situations they may encounter as adults. Because of the pandemic and social distancing, they made the decision to create a remote version that is now available for free to credit unions! Tena Lozano, the executive director of the RMJ Foundation, describes their decision process to make this happen.
"With teachers embracing distance learning, and credit unions determined to continue providing vital financial education in their communities, the RMJ Foundation made some modifications to our Bite of Reality App, to allow for a smoother transition to online learning. We've taken some of the random events that work really well at an in-person fair (such as the random Fickle Finger of Fate events and the timing of the credit card payment) and instead have made them all occur at the same time for each user, making a PowerPoint-delivered program run more smoothly.
Once we introduced this remote version of the app, it only made sense to share it with credit unions across the country during this pandemic. We want to help any credit union that is interested in delivering remote learning during this time. When life goes back to "normal" and in-person fairs are feasible again, the remote version will be phased out."
To access the remote version of Bite of Reality, go to the RMJ Foundation website. Thank you to Tena Lozano and the RMJ Foundation for making this educational tool available to more people during this time!