A walk through CUAid History: 2017, the year of 4 massive disasters
June marks the beginning of hurricane season and at the Foundation, we are trying to raise awareness for disaster preparedness all month. While it's something that you hope never happens to you, it's important to be armed and ready in case it does.
At the Foundation, we work to ignite, inspire, and respond. These are our three pillars of critical work that we do, with the last part – respond – referring to disaster relief. As a catalyst in the credit union movement, the Foundation often convenes resources to help people. CUAid is a great example of this as it brings the entire industry together to respond to those in need.
We want to take a walk through history this month looking back and remembering some of the biggest natural disasters that have affected our credit union family. You can ready our first post reliving Hurricane Katrina in 2005, the 2015 California Wildfires, and last week's post on the 2016 Louisiana flooding.
This week we are looking back at all the four  major disasters that happened in 2017: Tropical Storm Harvey, Hurricane Irma, Hurricane Maria and the Northern California Wildfires.
See below to see how the credit union movement responded when these disasters hit:
Let's walk-through a more in depth breakdown of each disaster:
Tropical Storm Harvey: August 25, 2017
The Category 4 hurricane had a diameter of 280 miles with winds of 130 mph during its first landfall. Harvey broke the previous US record for rainfall from a single storm with 51 inches of rain in some areas of Texas and in total it was estimated that 27 trillion gallons of rain was released over Texas. Two estimates put total losses at as much as $75 billion. (Information via CNN.com)
The Cornerstone Credit Union Foundation was armed and ready to handle the disaster having a solid disaster relief system in place to respond. With the help of the National Credit Union Foundation, CUAid was opened to collect donations to provide short-term assistance for credit union employees in need. Through collaboration and the support of the credit union system, more than $1.4 million was raised for those in Texas.
The Cornerstone Credit Union Foundation is overwhelmed by the outpouring of support from the credit union community across the country. I must say, though, that I am not surprised. This is truly the 'people helping people' philosophy in action. The monetary support we receive will not only assist credit union staff and board members with critical immediate needs, but will continue to help them rebuild for months to come. -Courtney Moran, CCUF's executive director, in a statement distributed by Catalyst Corporate.
A CUAid grant recipient said, "I would like to send my deepest heartfelt thanks and appreciation for your generous grant. You will never know what it means to us to receive this at a time when everything we own and cherish in our home has been completely destroyed by this devastating flood. As an employee at a credit union, I am so proud to say that the Cornerstone Foundation came through FIRST. People Helping People – at work – always!"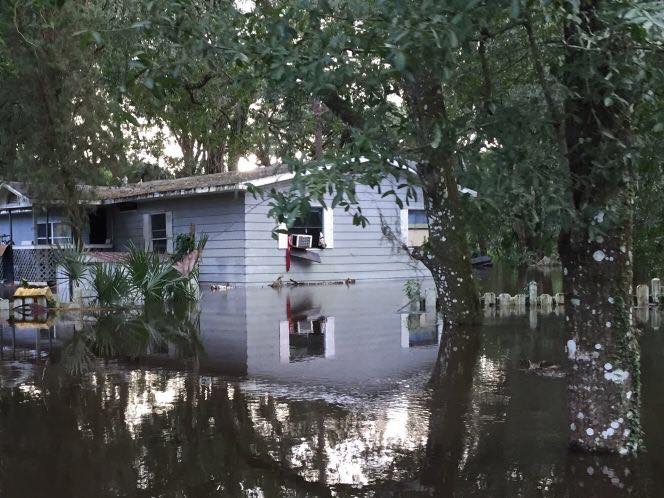 Hurricane Irma: September 11, 2017

Right on the coattails of Harvey came Hurricane Irma which hit Florida and Georgia on September 11, 2017. Hurricane Irma was the most powerful Atlantic hurricane in recorded history. The arrival of Irma was the first time in 100 years that two storms Category 4 or larger hit the United States in the same year.
There were 1.5 million people who lost power and Florida officials ordered 6.5 million people to evacuate. It was estimated that there were 77,000 people in 450 shelters across the state.
The League of Southeastern Credit Unions was quick to respond to the immediate needs of credit union staff, volunteers and board members and together with the Foundation CUAid was opened again for those in need. The "People Helping People" spirit of credit unions shone through as donations continued to pour in.
"The incredible efforts and coordination of resources, supplies, and donations have exemplified the cooperative spirit that sets this movement apart. Since the storm hit, there have been teams on the ground in the affected areas on several occasions. From the League of Southeastern Credit Unions to individual credit unions from across the United States and the Virgin Islands, and other credit union partners, the support shown has been nothing short of amazing. Every dollar has gone straight to credit union staff members and volunteers, some of whom have nothing to hold onto but the hope that our credit union network is providing." – Juli Lewis, Foundation Director at the League of Southeastern Credit Unions.
Hurricane Maria: Sept. 20, 2017
Hurricane Maria directly hit Puerto Rico as a Category 4 with 155-mph winds, making it the third-strongest storm to make landfall in the U.S… it was even stronger than Hurricane Irma.
Maria — the strongest hurricane to hit Puerto Rico in more than 80 years — destroyed homes, roads, and bridges; knocked out power across the entire island; and triggered heavy flooding. Residents have lived through food and water shortages, water-related disease outbreaks, generators running out of fuel, hospitals and schools closed due to extensive damage, and in the immediate aftermath, lack of access to the banking system. – According to World Vision.org
To distribute funds to credit union people in Puerto Rico, the Foundation coordinated with the New York Credit Union Foundation. A number of credit unions on the island are members of the New York Credit Union Association through the partnership programs facilitated by the World Council of Credit Unions.
After receiving grant assistance through CUAid, an employee from a cooperative in Puerto Rico said, "On behalf of myself, my sister and my coworkers, we'd like to express our gratitude for the work you and colleagues did to provide the disaster relief grants. I'm so pleased to share that here at my Coop, more than 50% of employees received the assistance and are incredibly thankful for that. Little by little things are getting back to 'normal' after Hurricane Maria."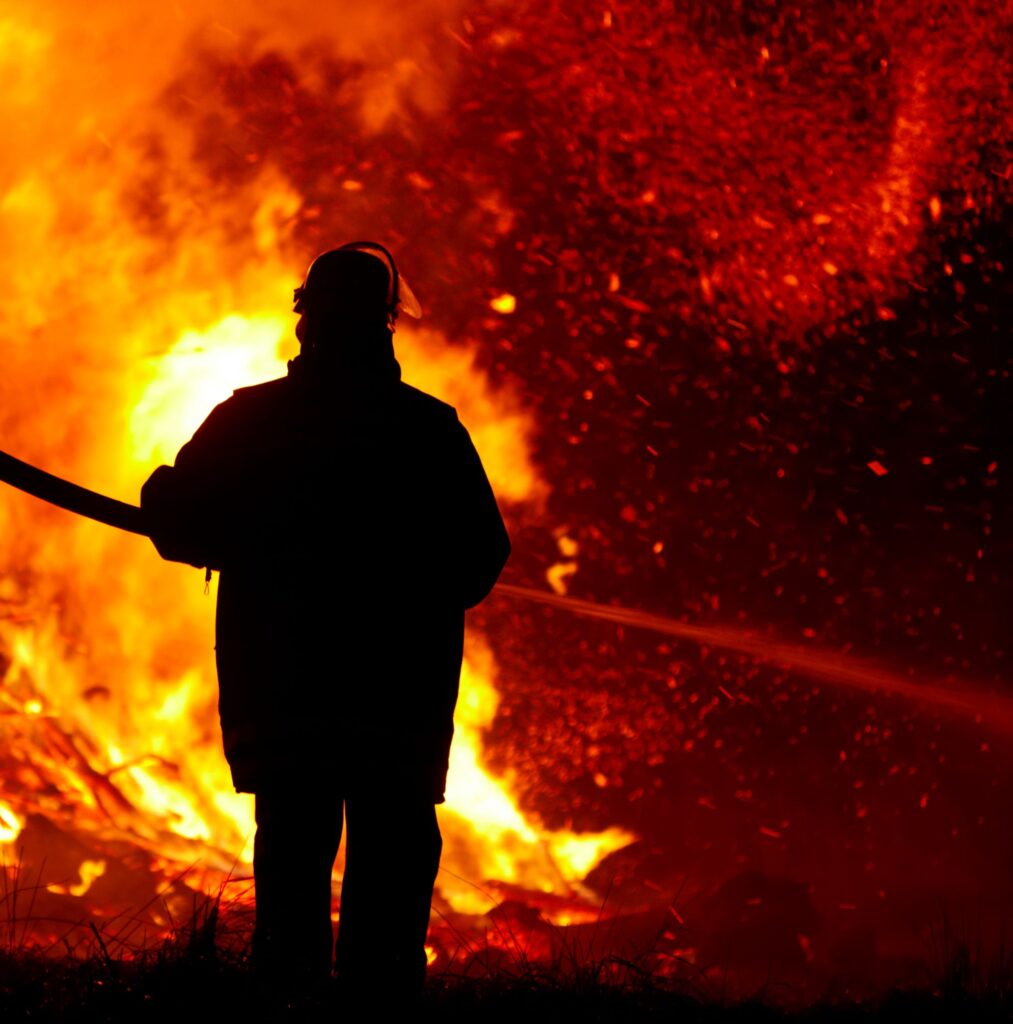 Northern California Wildfires: October 8, 2017

In October of 2017, more than 10 destructive wildfires burned in Northern California. They were pushed by very strong winds and eventually destroyed about 8,900 structures (including homes and outbuildings) and burned at least 245,000 acres.
The Foundation partnered with the California & Nevada Credit Union Leagues to spread the word about the destruction and to once again tap into the credit union community for help. For the fourth time that year, we asked the system to step-up and help each other out – and that's exactly what happened.
A credit union employee who received grant assistance through CUAid said, "My husband and I are so very grateful for this generous gift. We feel very blessed for all the support we have received. I'm so proud to be working for an organization that cares for their employees and community. We can't thank the League and CUAid enough for these funds."
In cooperation with the Cornerstone Credit Union Foundation, the League of Southeastern Credit Unions, the New York Credit Union Association (for assistance with credit unions affected in Puerto Rico), and the California and Nevada Credit Union Leagues, more than 2,500 grants were distributed in 2017 to credit union people affected by the four disasters.
More than $2.8 million in disaster relief was raised in 2017.
Wow. We were incredibly humbled to be a part of a movement that cares so deeply about one another. We are thankful for all the leagues and foundation's that dedicated their time and resources to helping others; to all those who donated to CUAid; and thankful that we were able to assist the credit union people affected by these disasters.
It was inspiring to see what resiliency and strength looks like in the midst of loosing so much. While 2017 was an incredibly difficult year for our movement, it was also filled with cooperation, hope and empathy for one another.
Without the National Credit Union Foundation, there is no CUAid. We hope that during this critical month you also consider a donation to your Foundation so that we can continue to help people get back on their feet after a disaster hits.
Article image source: Cooperative in Puerto Rico via the New York Credit Union Association