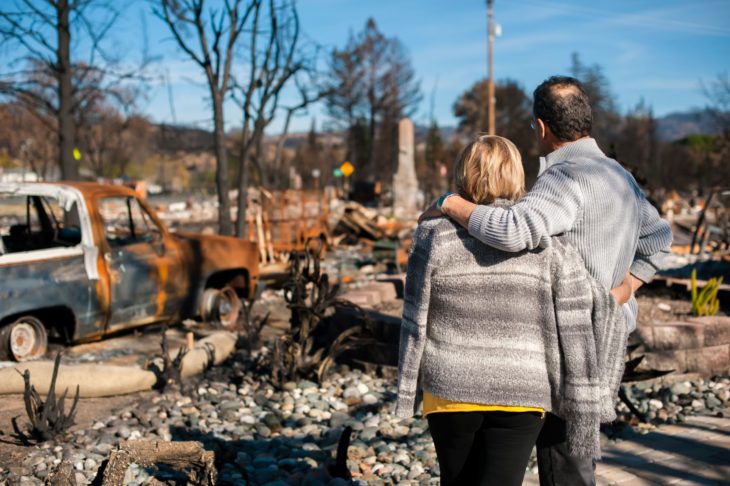 A walk through CUAid history: 2015 California Wildfires
June marks the beginning of hurricane season and at the Foundation, we are trying to raise awareness for disaster preparedness all month. While it's something that you hope never happens to you, it's important to be armed and ready in case it does.
At the Foundation, we work to ignite, inspire, and respond. These are our three pillars of critical work that we do, with the last part – respond – referring to disaster relief. As a catalyst in the credit union movement, the Foundation often convenes resources to help people. CUAid is a great example of this as it brings the entire industry together to respond to those in need.
We want to take a walk through history this month looking back and remembering some of the biggest natural disasters that have affected our credit union family. You can ready our first post last week reliving the disastrous Hurricane Katrina in 2005.
This week we are remembering the wildfires that raged across California and the Northwest in 2015. The devastation that it caused on credit union staff and members was heartbreaking.
Anytime a large disaster happens, we reach out to state credit union associations to find out what the extent of the damage is to see if and how we can help. Why? The Foundation runs CUAid which is the only program of its kind that enables credit union employees, volunteers, and members, as well as credit unions and credit union organizations across the U.S., to contribute directly to support other credit union people to provide disaster relief.
In this case, we reached out to the California & Nevada Credit Union Leagues as well as the Northwest Credit Union Association. The Northwest CU Association saw a need and elected to fundraise for Red Cross efforts in Oregon and Washington, which we helped spread the word about.
However, in California, we were put in touch with two credit unions hit the hardest: Mendo Lake Credit Union and Redwood Credit Union. The need for relief was evident as many staff and members were affected, but not enough to open up a widespread campaign to raise potentially a few hundred thousand dollars. Thankfully, we have some funds in our general disaster relief fund since the Foundation transfers any and all unused funds from previous campaigns to its "General Disaster Relief fund" for future disaster relief efforts (for cases like this).
The Foundation immediately began processing disaster relief grant applications for the two credit unions, with most coming from Mendo Lake Credit Union. The first application for grant assistance that was received was from Mendo Credit Union member Walter Dreis. Walter lost more than just his home, he lost paintings, antiques, photographs and irreplaceable items of his family history.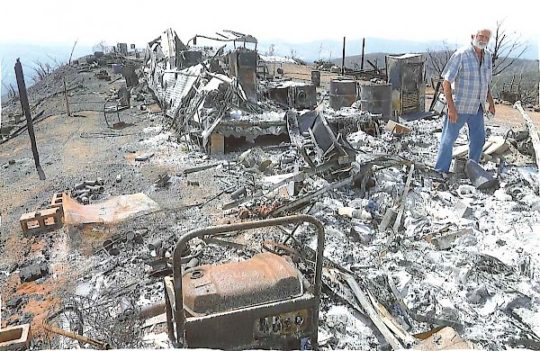 Mendo Lake CU member Walter Dries lost his California home in one of the wildfires. Photo credit: North Coast Opportunities
While we couldn't replace all that Walter lost, we were thankful that the credit union system rallied their support so that we could provide him with some grant assistance to help him get back on his feet. In total, over $80,000 was distributed through CUAid during this time.
Helping credit union people is a natural extension of the credit union philosophy of "people helping people." How many industries do you know that fundraise specifically to help each other in times of disaster?
How can you help? If you'd like to support our efforts (and future disaster relief efforts), you can make a contribution to the Foundation's General Disaster Relief Fund here.
Without the National Credit Union Foundation, there is no CUAid. We hope that during this critical month you also consider a donation to your Foundation so that we can continue to help people get back on their feet after a disaster hits.
Feature image source: iStock: VladTeodor