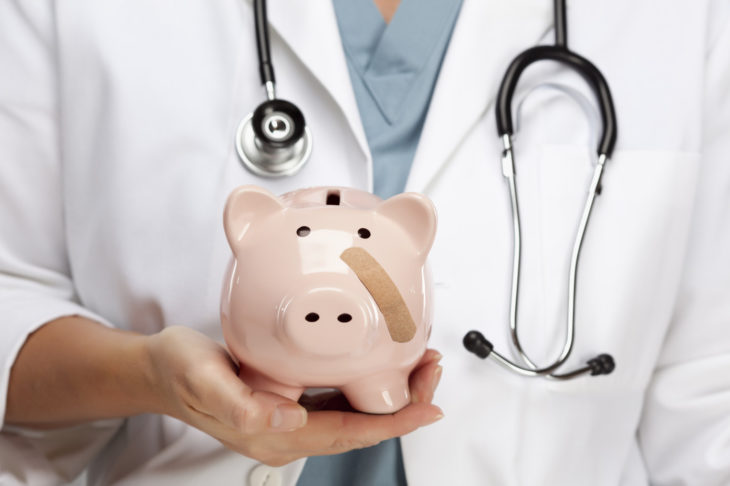 A May Day Beginning for #CUFinHealth
May Day is a public holiday usually celebrated on May 1. It is an ancient spring festival and a traditional spring holiday in many cultures. Dances, singing, and cake are usually part of the festivities. Sounds good to me! What better day, then, to launch the Foundation's new efforts to help credit unions make their members' financial health a key part of their strategic direction.
For the past three years, the Foundation has been on a journey to focused much of its programmatic and funding work around improving people's financial lives. From funding improvements to high school reality fairs to helping 6 credit unions do financial health check-ups for their members, to measuring the impact of credit unions' efforts to make a difference in their members' financial lives, the Foundation is igniting credit unions' focus on member financial health and well-being.
Why is this so important? After the Great Recession, a variety of research was conducted to evaluate how people are doing with their finances. In the face of several startling statistics – for example, almost half of Americans couldn't come up with $400 in the case of an emergency – it was clear that people weren't "bouncing back" financially from the dizzying and monumental downturn of 2009-2012. Rather, they were becoming more and more financially fragile.
In fact, for the last 5 years, there has been increasing focus in the financial institution community to think about how to measure and improve consumer financial health. Work by a diverse group of entities — such as CFSI, the Consumer Financial Protection Bureau, the Pew Charitable Trusts, the National Credit Union Foundation and Prosperity Now — all focus on defining what is financial health, how to measure it, and what it will take to improve it.
There are many avenues to improve financial well-being. Helping folks save, plan, borrow and spend[1] appropriately are mechanisms to aid people in achieving their aspirations, using money as a tool rather than it being a hindrance to those aspirations. Each avenue is inexorably linked and has its own challenges given the complexity of people's lives today. Here's an actual example about an American family as cited in the U.S. Financial Diaries (http://www.usfinancialdiaries.org/house5-mi):
"Tim and Clara Adrian[2] are in their early 30's and live in Mississippi in a four-bedroom house that they own. Looking at the most basic measure of financial stability, the difference between income and expenses, Tim and Clara, appear to be on fairly solid ground. Tim has a full-time job at a hotel, and Clara works part-time for a local preschool.
While Tim and Clara both earn regular incomes, however, the linchpin in their budget is the income they earn from caring for foster children – income that is erratic and, in many ways, beyond their control. The payments often come after the due dates for various bills, including expenses connected with the foster children. Clara took one of their foster children for an ear exam, for example, but she did not get reimbursed for her payment to the medical clinic until several weeks later.
As a result, the Adrians regularly miss payments for their recurring bills such as utilities, and it is not uncommon for them to pay a few months' worth of payments at once, along with associated late fees or penalties. They have also borrowed money from Clara's brother and cousin to make ends meet, such as when the electricity was cut off and had to be reconnected. Although they sometimes pay bills late because money is tight or because the family's divided attention makes it difficult to stay on top of due dates, Clara is also strategic about when and how she pays for different services. She knows that the mortgage is due on the first of the month, but that she has until the 18th to pay it without incurring a penalty.
If she needs to pay the electric bill late, she knows that if she brings her payment directly to the electric company, no late fee will be assessed. She has some leeway on how and when she pays off a credit balance of about $500 at a furniture store, because she knows the owner of the store. The family sometimes faces sudden and unexpected expenditures, however, such as a $200 traffic ticket in July. That month, Clara also postponed visiting a doctor for an upper respiratory infection for a week because she had no medical insurance or funds on hand at the time."
What the Adrians regularly face is what many Americans – many credit union members — regularly face: a constant juggling of priorities to make financial ends meet. This includes waiting to pay key bills, like electricity, and deferment of needed health care due to lack of funds and/or insurance.
And so today, the Foundation is launching its new hashtag, #CUFinHealth, as a way to provide resources, best practices, examples and tips on how credit unions can find ways to improve their members' financial health and well-being in a myriad of ways.
Tip #1: Believe that the scary national statistics cited above and that the Foundation found when it helped conduct financial health check-ups last year – yes, those are your members. These aren't random people in some far-off corner of America. They are your neighbors, your co-workers, your family members. Half of them are struggling mightily with their finances and are often one crisis away from significant financial distress.
Once you accept that half your members (and employees, FYI) are struggling, you can set out on a course to find ways to meet them where they are and help. Stay tuned. We'll talk about that next week!
[1] https://cfsinnovation.org/research/eight-ways-to-measure-financial-health/
[2] Names and details have been changed to protect the participants.