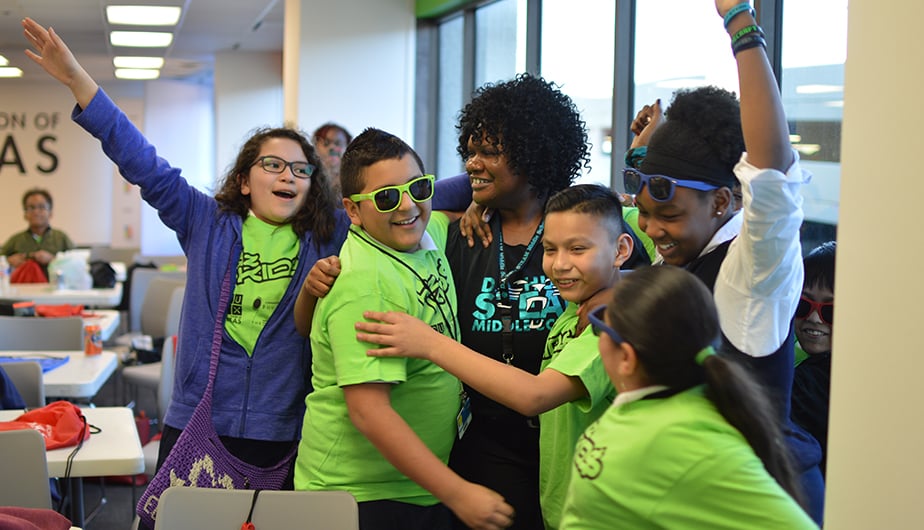 Biz Kid$
Leading the charge to empower the next generation to care about their financial futures.
Helping Kids Take Charge of Their Financial Lives
Biz Kid$ is a credit union funded and branded financial education program for young adults championed by the Foundation. Biz Kid$ ignites the next generation to care about their financial future through lessons in entrepreneurship, money, managing finances and more.
The initiative includes an Emmy award-winning television series, free classroom curriculum, outreach activities, and a website targeting kids 9 – 16 years old. It is the first national public television series promoting financial education for elementary through high school students and was created by the same team that produced "Bill Nye the Science Guy".
Learn more at Bizkids.com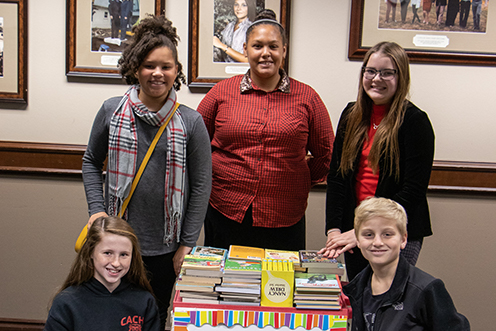 Participate in the 2021 Biz Kid$ Showcase
Biz Kid$ Business Plan Competitions are a unique way for students to learn the ins and outs of business planning and put ideas into action. The Foundation's Biz Kid$ Showcase will allow this kind of creativity to continue in our current virtual world. Students, ages 12 -18, are invited to participate in the Biz Kid$ Showcase pilot. Click here to hear the value of the program from a fellow Biz Kid!
As a participant in the Biz Kid$ Showcase, students will complete learning modules and earn points! Participants will work through three learning modules, each focused on a different aspect of business planning. Each learning module, made up of a webinar, 2 Biz Kid$ episodes and one or more action steps, will teach students how to create a business plan. Business plans will be judged at both the state and national levels of competition. The top 3 business plans at each level of competition will be awarded a cash prize. Registration will run from March 15 –April 26.
*Please note that you must live in one of the following states to participate: Alabama, California, Florida, Georgia, Illinois, Nevada, New Jersey, New Mexico, or Pennsylvania.
Biz Kid$ Reach
Biz Kid$ has made an incredible impact upon not only the credit union movement but millions of Americans across the nation.
Over

15M

parents, educators, and students have been reached by Biz Kid$ through education outreach projects.

Has won

2

Emmy Awards and 2 Parent's Choice Gold Awards.

Each year

9.6M

people tune in to watch and learn from the Biz Kid$ educational TV series.
How Biz Kid$ Changes Lives
How the credit union funded program is changing the financial futures of the next generation.
An Emmy Award-winning television series

6 upbeat seasons of edu-tainment television available on DVDs, YouTube or streaming via Amazon Prime.

Free classroom curriculum & outreach activities

Each episode comes with free classroom activities, lesson plans and are mapped to individual state standards.

Resource filled interactive website

Engaging financial education games, blog and toolkits to keep kids engaged in learning and the conversation around Biz Kid$.
Cultivate the Next Generation of Biz Kid$
Want to get started using Biz Kid$ but not sure how? The Foundation is here to help with tangible examples and ideas from previous grantees who have done incredible work using the program:
Entrepreneurship contests

Using the Biz Kid$ lesson plans and episodes, your organization can arm middle school students with the knowledge and tools to become creators of their own businesses.

Partner with Boys & Girls Club

A great opportunity for your organization is to partner with a local Boys & Girls Club to utilize the Biz Kid$ lesson plans to teach them about money and managing finances.

Teacher training workshops

Biz Kid$ is a great tool for teachers to use in the classroom to meet the state Economic and Personal Finance Standards of Learning.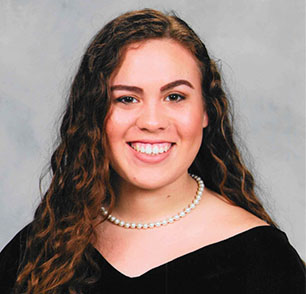 I think that the Biz Kid$ competition teaches students real-world skills by taking a break from the standard textbook curriculum and showcases real-world scenarios. The competition very much so sparked my interest in business. I've always been an organized person, so the careful planning that comes with creating a business plan was like second nature to me. I'm glad that there is a career path available that suits my interests.

Faith Guerrero, past participant of a Biz Kid$ Entrepreneurship Contest
Add Biz Kid$ to Your Community Outreach Initiatives
Looking for a way to further connect with your community while making the connection to financial health and your credit union?
Access & Use Biz Kid$
Get in touch
For more information on Biz Kid$
Contact Danielle Brown, Engagement Director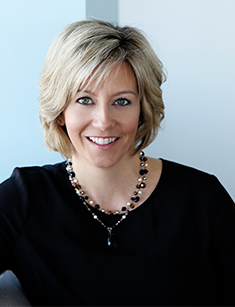 Danielle Brown, CUDE
Engagement Director
Danielle develops and fosters relationships across the credit union movement to expand the awareness, value proposition and funding of the Foundation.