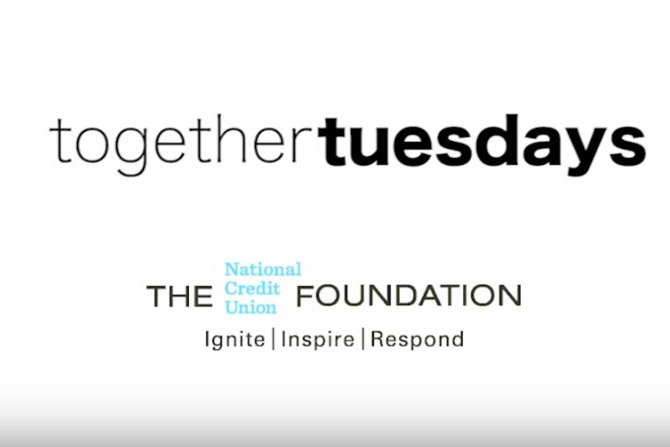 Foundation Launches New Video Series: Together Tuesdays
One of the three pillars of our work is to INSPIRE. We are doubling-down on that pillar by initiating a "Together Tuesdays" starting today.
With all that is going on in our world right now, we want to inspire some positivity and bring people together every Tuesday through a new weekly video series. We hope you all realize how powerful you are as financial first responders, that you inspire us and that you are not alone during this pandemic.
We would love for you to share with us how you are responding to the COVID-19 crisis and any inspiration you have in the comments in the video! Together, we are truly boundless.
A big thank you to CUNA Mutual Group for sponsoring these videos.