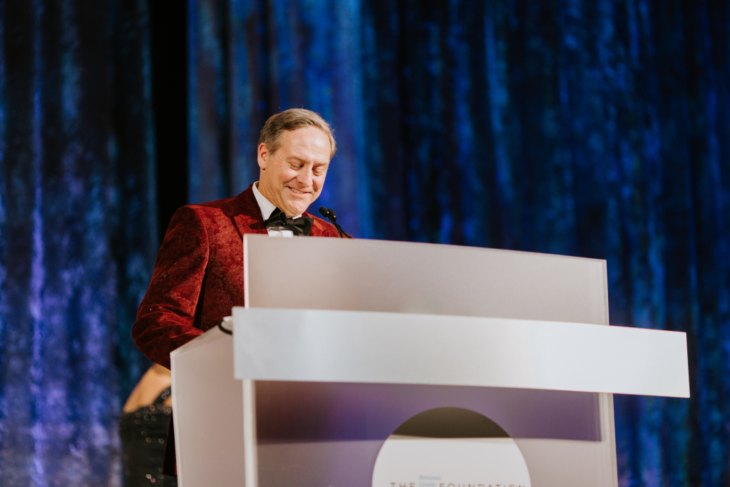 The Must-Not-Miss Event of the Year
Guest Author: Doug Leighton, Head of Community Accounts at Visa
There is only one week to go until the National Credit Union Foundation's Herb Wegner Memorial Dinner and the team at Visa is gearing up for one of our favorite nights of the year. Visa is proud to return as the Premier Sponsor of the Wegner Dinner, this year focused on the theme, "Rooted in Purpose",
This marks the sixth year I am attending the Wegner Dinner and every year I feel increasingly connected to the credit union movement, its members, and the impact that credit union leaders from across the country and world are having in their communities. The Wegner Dinner allows us all to celebrate those who are true examples of the meaning and existence of the credit union movement, providing inspiration for others to get involved and make an impact.
Not only does the Wegner Dinner provide a moment to recognize the leaders of this movement who are making an impact on their communities and members, it also gives attendees the chance to reflect on the purpose and value of credit unions more broadly. In today's world, the mission and role of credit unions is as relevant and important as ever.
We see this fact every day at Visa in working alongside credit unions to better serve their members through delivering new and innovative payment solutions, promoting financial literacy and inclusion, and supporting community efforts. Visa believes credit unions play a vital role in the financial system and remain committed to supporting our credit union clients and partners as we all work to help people live more informed and empowered financial lives.
A recent example of these efforts has been Visa's work with Filene on spearheading a program to design, test and bring to market financial tools designed specifically for underserved populations. The Reaching Minority Households Incubator worked with over 40 credit unions across the U.S and Canada to test financial products and services designed to address the needs of minority communities. As a result, the ITIN Lending Guide and Small Business Lending Guide were developed to provide credit unions the resources to support members who may not quality for traditional loans and small business owners and independent workers in need of financing and tools. These products not only expand access to communities in need, they also have the potential to bring in more members.
This is just one example of the type of work our team is excited to take on as part of the credit union movement. Whether applauding alongside a table of Crashers at the Wegner Dinner or collaborating on programs like the Incubator, we see tremendous opportunity to build on our existing work with credit unions and organizations like the Foundation, CUES and Filene.
I am looking forward to another wonderful event and hope to see you there on February 24th!
There is still time to get your dinner tickets, click here!