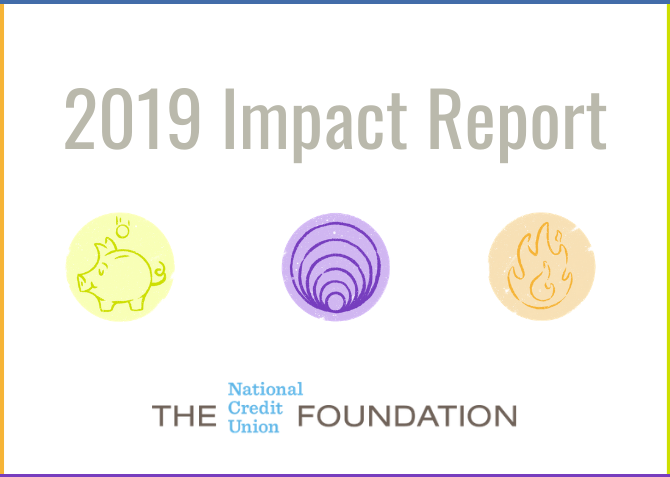 The 2019 Impact Report is Here!
We are excited to share the National Credit Union Foundation's Impact Report for 2019! We are proud of the work we accomplished last year serving as a catalyst for change in the credit union movement.
Below are a few key takeaways from this year's Impact Report:
-$100,000 was given away in grants to improve financial health and well-being. This included $25,000 for Biz Kid$ business plan competitions, which helps to empower the next generation to care about their financial futures.
-The Foundation's signature Credit Union Development Education (DE) Program graduated 184 established and emerging credit union leaders, with over 2,000 DE graduates to date from 35 countries.
-The Foundation Dinner Presenting the Herb Wegner Memorial Awards had 900 attendees and handed out 4 awards on the biggest night of the year for the credit union movement.
-$42,000 was distributed through CUAid for disaster relief for the Alaskan earthquakes and California wildfires.
We couldn't do our critical work without the support of our donors. Thank you to all who continue to believe in our mission and work as it is important now more than ever.
We look forward to continuing our mission through 2020 and beyond!