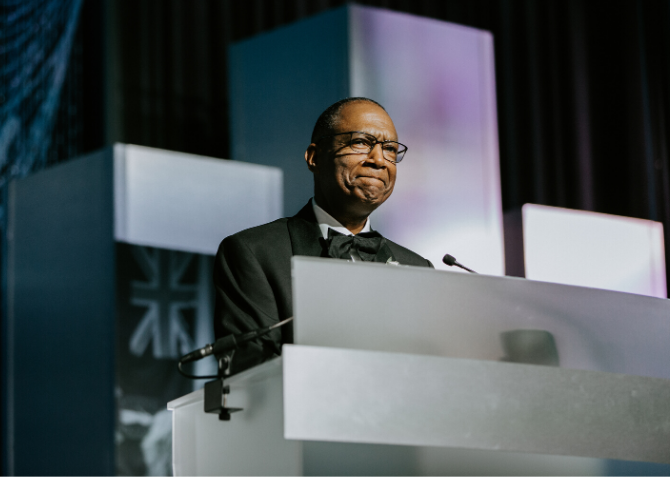 Recent Herb Wegner Memorial Award Winners Look Back
The Foundation is looking for the next Herb Wegner Memorial Award winners! Nominations are open now through July 31, 2020. The National Credit Union Foundation Dinner Presenting the Herb Wegner Memorials Awards is our favorite night of the year to celebrate the best of the best in the movement with this prestigious award. While 2021 might look a little different than years past we can't wait to celebrate with our credit union family.
Today, we look back on some of our recent winners like 2018 Herb Wegner Memorial Award winner Chuck Purvis, President/CEO of Coastal Credit Union, for his innovative thinking and forward-looking leadership. He started attending the Wegner Dinner in 1993 and had not missed a single dinner since then. "To be added to the list of 92 individuals and organizations who have received this award is beyond anything I ever imagined when I began my credit union career in 1981," Purvis said. To view Purvis's Wegner video, click here.
In 2019, Diana Dykstra, President/CEO of the California and Nevada Credit Union Leagues, received her Wegner Award for her influential and visionary leadership. "As one of thousands upon thousands of credit union champions, I work every day to improve the lives of people and believe me it takes the entire village. I am honored and quite humbled to be singled out for my contributions. The legacy of Herb Wegner and the past recipients is inspiring and will work hard to uphold the legacy," Dykstra said. To view Dykstra's Wegner video, click here.
And most recently, 2020 winner Maurice R. Smith, CEO of Local Government Federal Credit Union, received his Wegner Award for his unwavering belief and leadership in "seeking economic justice for all consumers." "The award showcases the contributions and commitments of credit union heroes," Smith said. "This is a labor of love. I mean it. To think that we get to help people uplift their lives is a reward unto itself." To view Smith's Wegner video, click here.
As you can see these Herb Wegner Memorial winners have passion for the credit union movement and work tirelessly to live and breathe by the "People Helping People" philosophy.
To nominate an individual or organization/program for a Wegner Award, download the information packet here. Nominations are due July 31, 2020.