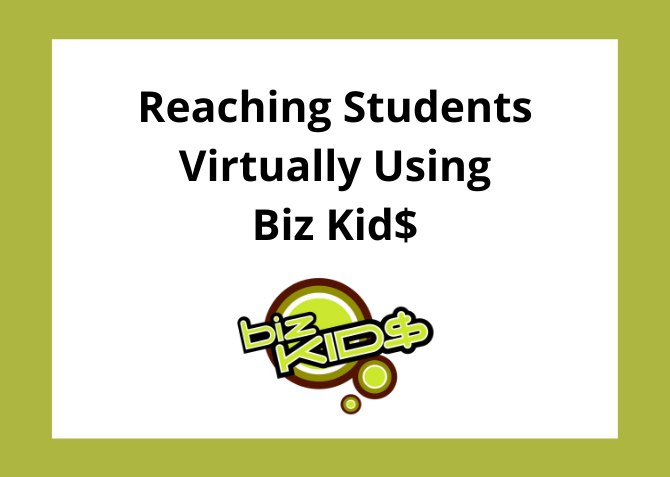 Reaching Students Virtually Using Biz Kid$
Families have been stuck at home during the COVID-19 pandemic for four months now and while school is out for the summer, it doesn't mean that learning has to stop! Biz Kid$, an Emmy Award-winning public television show about financial literacy, is a fun and effective learning tool that kids will enjoy. The Foundation is proud to steward Biz Kid$, which is exclusively branded and funded by credit unions.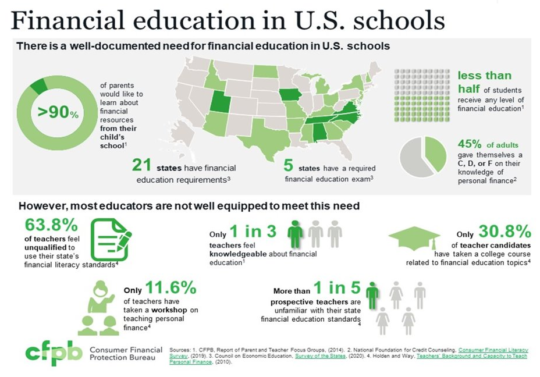 Financial education in schools is needed, with less than half of students receiving any level of financial education and only 21 states requiring it be taught (Consumer Financial Protection Bureau and Council on Economic Education). In addition, only 1 in 3 teachers feels knowledgeable about financial education.
Financial education can be a difficult topic for parents to discuss with children, which is where Biz Kid$ comes in. Over the course of 71 episodes, Biz Kid$ combines education and entertainment ("edutainment") to inform, inspire, and motivate kids of all ages to learn about money, credit, taxes, business, and how to become an entrepreneur. There are many resources available to supplement the TV show and help parents and children learn more in an appealing way.
BizKids.com has companion lesson plans available for each episode. Since Biz Kid$ is primarily targeted to middle school students, there are lesson plans for each episode for that age group, as well as lesson plans for assorted episodes for high school students and in Spanish. The episodes are also broken down into different categories including financial basics, saving & investing, entrepreneurship, and more. In addition, the episodes meet national and state standards in all 50 states, as well as Common Core and Jump$tart Coalition Personal Finance standards. The website also has fun money games so kids can have even more fun while learning how to run a business and save money! Finally, sign up for the monthly newsletter which includes advice for parents, lesson plans, and more.
In order to watch the episodes, individuals can watch free clips on the Biz Kid$ website and on their YouTube channel. Seasons 1-3 are available on Amazon Prime, either for individual purchase or streaming for free to Amazon Prime members. Season 6 is available to be streamed on Vimeo for $2.99/episode or $25.99 for all available episodes. DVD box sets or starter kits are $75/season and can be purchased from the National Credit Union Foundation. Finally, episodes are airing on both public and commercial television so set your DVRs!
The book How to Turn $100 into $1,000,000, written by the Biz Kid$ creators, is a fantastic resource for kids and teens where they will learn how to make, save, and invest their money, in addition to learning how to set financial goals, make a budget, and how to think like a millionaire. The book can be purchased here or wherever you prefer to purchase books. Check your local library, too!
BKMoneyTalk.com is a Biz Kid$ companion blog for parents where there are new posts weekly that discuss different topics, such as how to talk to children about money problems, how to make the most of days at home, and more. Biz Kid$ also has its own Facebook page which is regularly updated and shares articles about young entrepreneurs today, highlights from episodes, and more! The Foundation also created a Facebook group at the beginning of the pandemic to help parents teach their children about financial literacy while they are learning from home. There are themes, weekly lesson plans, and more!
Finally, the Biz Kid$ message can be shared by credit unions and co-branded for presentations in local schools, summer programs, libraries, and more. If you have questions about how to use Biz Kid$ in your local community, please email Danielle Brown, Engagement Director, at [email protected]. To view our recent presentation, please click here (password: 6e*y+?8i).