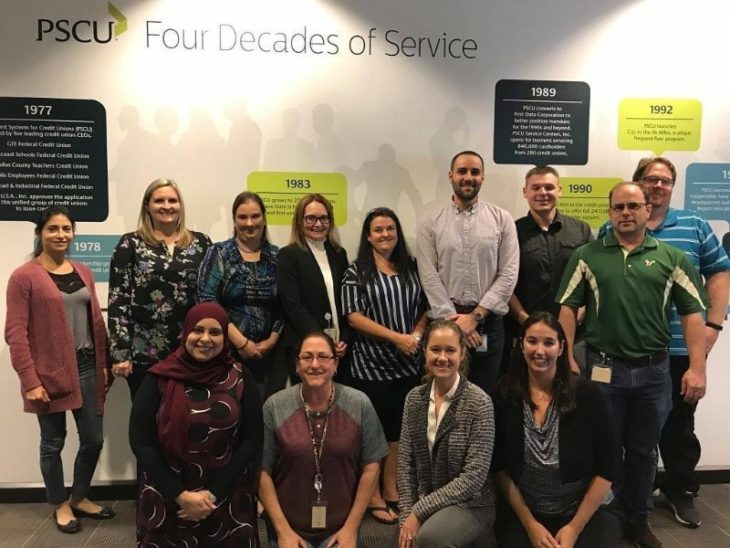 PSCU: Leveraging the CU Difference to Advance our Movement
The nation's premier payments credit union service organization (CUSO), PSCU provides financial services to more than 1,500 credit unions with tens of millions of members. Founded, owned and governed by credit unions, PSCU fully embraces the credit union philosophy of "people helping people".
"We were established for collaboration and scale, and we have been successful in leveraging our influence on behalf of credit unions and their members for more than 40 years," explains Merry Pateuk, PSCU Senior Vice President of Industry Engagement.
The CUSO was founded in the late '70s, when regulators first gave credit unions the go-ahead to issue credit and debit cards. Now, PSCU handles more than four billion unique transactions per year.
"Today, we offer a full array of end-to-end payments solutions that enable credit unions to securely grow and meet evolving consumer demands. Our payment processing, risk management, data and analytics, loyalty programs, digital banking, marketing, strategic consulting and mobile platforms make it easy for credit unions to source payments solutions from a single partner," said Pateuk.
Advancing the Credit Union Movement
PSCU's commitment to the "people helping people" values of the credit union movement has been strengthened by partnering with the National Credit Union Foundation (the Foundation) to develop training for employees about the significance, history and philosophy of the movement. More than half of PSCU's 2,200 employees have completed "The Credit Union Difference: CU Principles & Philosophies" course, with additional sessions planned.
The idea for the curriculum originated with staff members who had attended Development Education (DE) Training offered by the Foundation.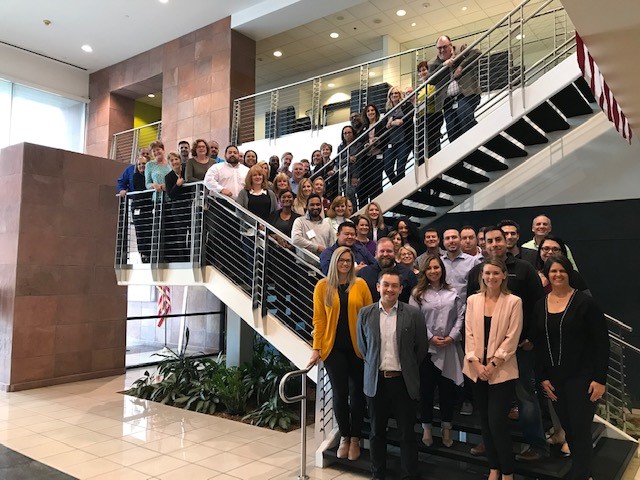 "We have a number of DE graduates, and that program was really the genesis of this mission," said Pateuk. "Two of our DEs seized the opportunity to help our employees better understand the values of credit unions and more fully appreciate the role credit unions play in improving the financial lives of their members. With the full enthusiastic support of our CEO and executive team, we have implemented critical staff training that has become an integral part of PSCU and, as a CUSO, is also a reflection of what we value."
In addition to instruction about basic credit union principles, a workshop about "Leveraging the Credit Union Difference" is also available to PSCU staff that digs a bit deeper into the role credit unions play in their communities.
"PSCU also encourages employees to attend the Foundation's DE Training," said Pateuk. "We are proud to have more than 15 DE graduates on staff who have each studied the development issues that affect our communities. All DE graduates end up thoroughly motivated to see where they can make an impact. PSCU has really supported and endorsed DE projects – it is part of who we are."
Partnering for Change
Following Pateuk's own DE experience, she and another attendee brought home a project to promote diversity within the credit union industry. It led to the creation of the African-American Credit Union Coalition's Women's Power Series, which is sponsored by PSCU and was created to cultivate and connect a network of professionals who champion women's leadership and ongoing contributions to the evolution of the credit union industry.
"It brings together credit union leaders who tell their stories, share their insights and provide professional skill development and guidance," she said. "Topics covered in 2019 have included accessing your power, gaining self-confidence and courage to get ahead, and how volunteering pays big dividends."
This is just one of the global efforts the CUSO sponsors to promote business opportunities for women.
Pateuk has also had the opportunity to attend a DE program in Africa. "DE is all about collaboration, and traveling to Kenya not only exposed me to how African credit unions serve their members, but it also gave me an opportunity to share how credit unions in the U.S. benefit from shared service providers," she said. "With the connections made, we have been leveraging PSCU thought leaders in risk management, security and member servicing for the benefit of African credit unions."
Giving Back
Overall, PSCU supports projects big and small for its Owner credit unions and the local communities in which its employees live and work. PSCU's contact centers have stepped in to assist Owner credit unions and their members when there have been natural disasters in their communities, allowing support work to continue when local facilities have been damaged or made inaccessible by hurricanes, tornadoes or another unexpected occurrence.
Additionally, employees at the CUSO have rallied around causes about which they are passionate, including the American Cancer Society and Children's Miracle Network of Hospitals, among others.
In the Tampa/St. Petersburg area where the company is headquartered, PSCU has partnered with a local credit union to work with a women's shelter and the "Dress for Success" program. The CUSO also works with Junior Achievement through an academy where kids can learn how to be a small business owner. Many employees spend a great deal of time and effort in that sphere, teaching children about management, operations and budgeting – and having a bit of fun along the way.
"The credit union industry represents the balance of business and social commitment," Pateuk added. "You truly feel good going to work every day."