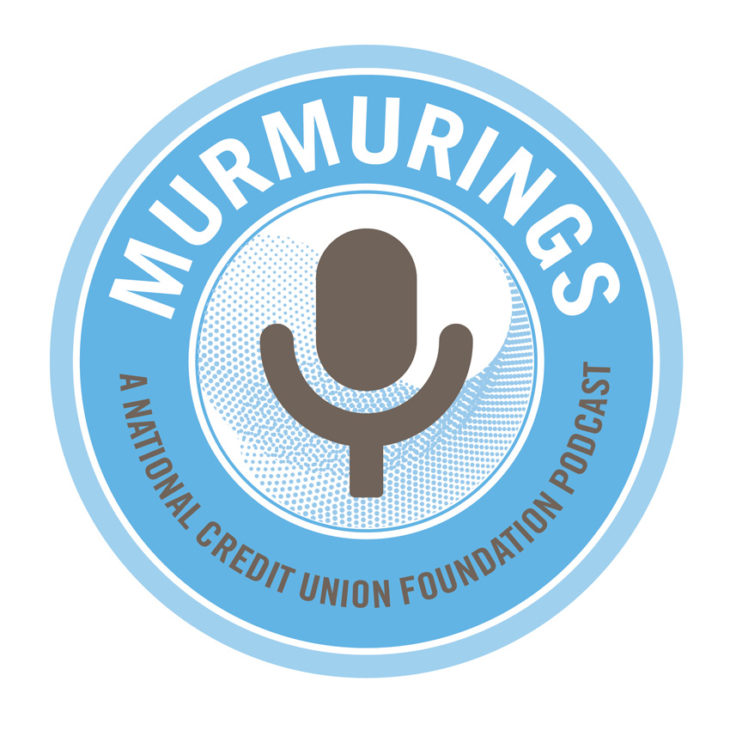 Murmurings Podcast #32 – DE Day of Service (& More) with GECU
On this episode, we talk about some interesting community outreach inspired by our Credit Union Development Education (DE) Program.
To celebrate the 2nd DE Day of Service recently, GECU in El Paso, Texas, donated enough food to feed 100 local families in conjunction with the grand opening of the food pantry at the Lower Dyer Community Center. This expanded support was part of their efforts to include the 12 development issues – such as hunger – discussed during DE Training into their charitable strategy.
You'll hear from Ruby Alvarez, Community Development Manager at GECU, about not only the DE Day of Service, but their in-school branches, free tax preparation (VITA program), partnerships, Life Simulations for employees and much more.
"One thing I've learned with community development is that we need to learn what our city is doing already and then partner with the right non-profits. A lot of times you want to do many things on your own but then you come to realize 'how can we all work together to make a larger impact?'" – Ruby Alvarez
You can stream/download online here or listen below:
Each episode of Murmurings, the National Credit Union Foundation podcast, highlights individual and organizational best practices around financial education, financial well-being, philosophy and philanthropy in the credit union movement. You can check out previous podcasts online here.
Don't forget that you can also subscribe to Murmurings on iTunes/Apple Podcasts, Stitcher, SoundCloud, Google Play or wherever you listen to podcasts!