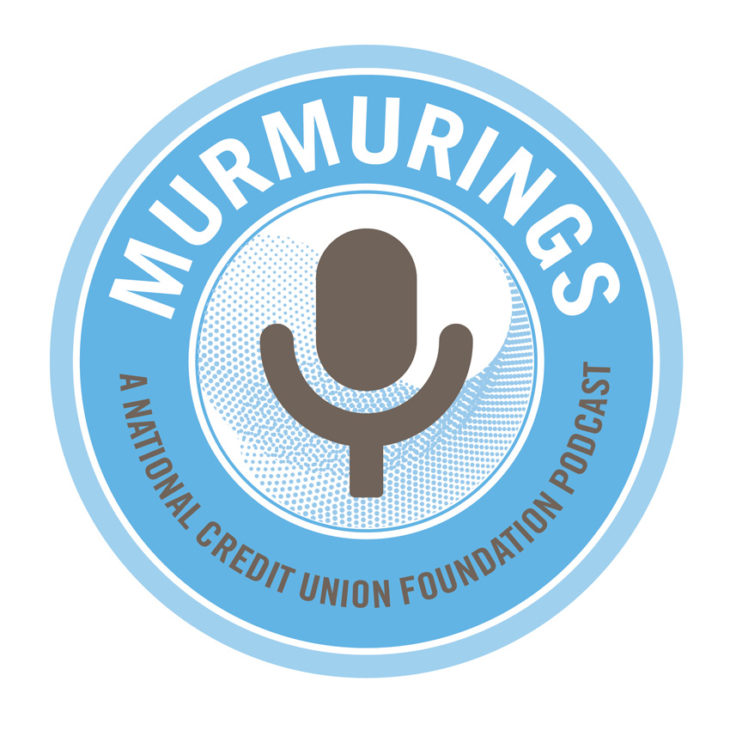 Murmurings Podcast #26 – Offering Safe & Affordable Accounts via Bank On
On this podcast, we're digging into the CFE Fund's Bank On platform. Bank On supports local coalition and financial institution efforts to connect consumers with safe, affordable bank accounts. The CFE Fund has developed Bank On National Account Standards, which provide a benchmark for safe, low cost transactional products. Financial institutions, such as credit unions, with accounts that meet these Standards can apply free for national certification with Bank On.
To learn more, we talk with David Rothstein, Principal at CFE Fund. You'll hear about Bank On, why it's so important, how credit unions can get involved as well as interesting information about the underbanked and unbanked populations in the United States.
"Financial wellness incorporates a lot of different elements, but probably the biggest piece or building block of that is to have a basic transaction account. That allows you, on a day-to-day or week-to-week basis, to be able to manage your finances and both take in and out dollars in simple terms. We know that that is the first piece of the puzzle and a first real building block toward financial empowerment." – David Rothstein
You can download/stream online here or listen below:
Each episode of Murmurings, the National Credit Union Foundation podcast, highlights individual and organizational best practices around financial education, financial well-being, philosophy and philanthropy in the credit union movement. You can check out previous podcasts online here.
Don't forget that you can also subscribe to Murmurings on iTunes, Stitcher, SoundCloud, Google Play or wherever you listen to podcasts!