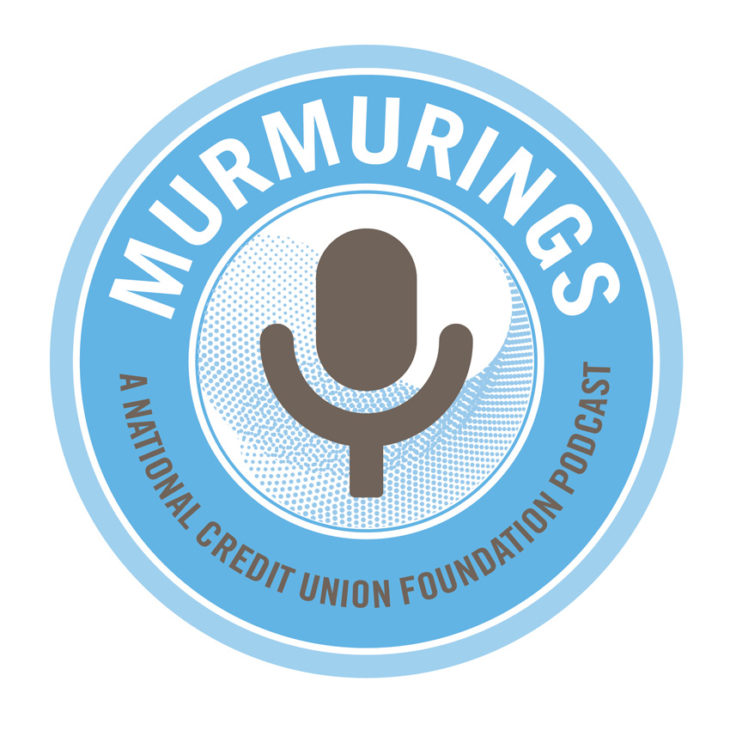 Murmurings Podcast #15 – Bill Herring Talks Purpose, Louise Herring & More
Happy New Year! 2017 is upon us and thus, this a very special episode to kick of the year. A little something to educate you, excite you and inspire you to do amazing things at your credit union to help more folks achieve financial freedom.
On today's podcast, you'll hear from Bill Herring, recently retired President/CEO of Cincinnati Central Credit Union. Bill has left quite the credit union legacy, working over 40 years at his credit union, making an impact locally and nationally in numerous ways.
Bill is also the son of credit union pioneer Louise Herring, who is widely known as the "Mother of Credit Unions". She attended the 1934 meeting in Estes Park, Colorado that created CUNA, and is credited with establishing more than 500 credit unions (among other things). You'll hear some great stories about Louise in this podcast that will make you proud to be a part of such an incredible movement, knowing we are truly standing on the shoulders of giants.
For more than ten years, Bill has spent time with our attendees at the Foundation's Credit Union Development Education (DE) Training, telling candid and interesting stories about Louise and his own journey. It's one of people's favorite sessions, including mine. I love his stories, quotes and thoughts on the credit union difference so much that I asked Bill to come on the podcast to basically just share what he does at DE Training for listeners of the podcast. He does that and much more! It's our longest podcast so far, but worth every minute.
"When I would go to some of the meetings, Louise would often quote [Roy] Bergengren and others to constantly remind the credit union folks to 'keep purpose constant' and that 'we're on an ever changing path in our credit union but with a never changing purpose'… The cooperative principles and the credit union philosophy need to be your compass." – Bill Herring 
You can download/stream online here or listen below:
Each episode of Murmurings, the National Credit Union Foundation podcast, highlights individual and organizational best practices around financial education, financial well-being, philosophy and philanthropy in the credit union movement. You can check out previous podcasts online here. Have an idea for a podcast in 2017? Let me know!
Don't forget that you can also subscribe to Murmurings on iTunes, Stitcher, SoundCloud, Google Play or wherever you listen to podcasts!