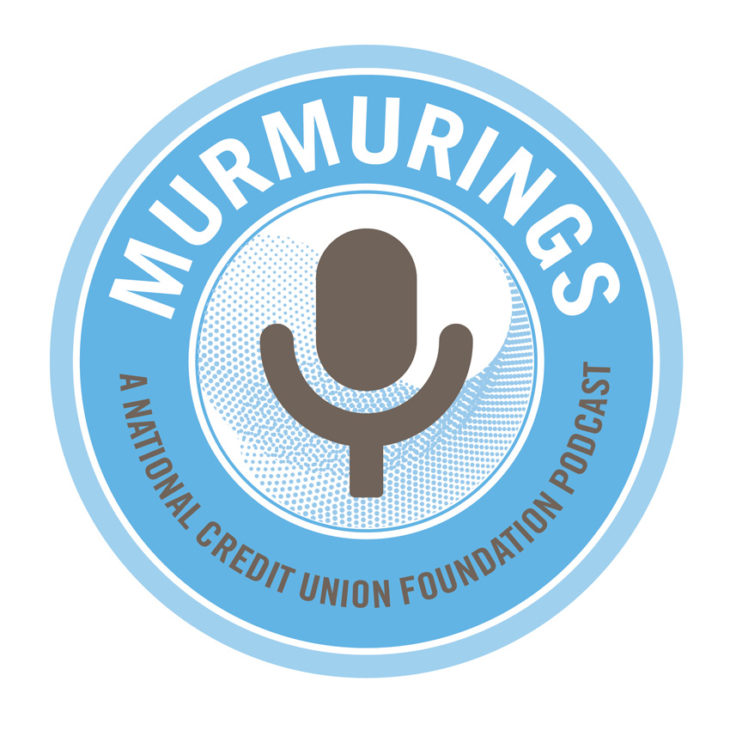 Murmurings Podcast #12 – Strategic Philanthropy with 1st Financial FCU
This episode of "Murmurings" dives deep into philanthropy, just in time for National Philanthropy Day (11/15)!  At the Foundation, this is a topic close to our hearts as we are the philanthropic arm of the credit union movement. We also do a lot of speaking, writing and provide resources around the subject, such as the "Credit Union Philanthropy & Foundations Toolkit" we released earlier this year.
Therefore, it seems only right to talk about philanthropy on today's podcast –  specifically how to improve the financial lives of your members and those in your communities through impactful or strategic philanthropy.
To dig into the topic today, we take a look at 1st Financial FCU in St. Louis, a credit union that's doing amazing work in this area. You'll hear from Laura Woods, Vice President of Marketing and Community Presence, about their journey over the past three years and how the credit union started focusing their philanthropy in three specific areas that people in their communities were struggling with the most. You'll also hear how they've created important partnerships with local non-profits and government agencies, along with financial capability products to generate impressive results and ROI, such as opening a savings account for every kindergartner in the City of St. Louis!
"We used to see philanthropy as a way to just support local non-profits and I think we changed that mindset now to where we're not really cutting checks necessarily to non-profits that don't have a lot to do with what we are or the problems our community is seeing. We focus now on philanthropy as what we believe is cutting checks to ourselves and what that means is we are investing more in ways to provide financial access to people….providing really impactful and valuable products, services and programs to people who desperately need them." – Laura Woods
You can download/stream online here or listen below:
Each episode of Murmurings, the National Credit Union Foundation podcast, highlights individual and organizational best practices around financial education, financial well-being, philosophy and philanthropy in the credit union movement. You can check out previous podcasts online here.
Don't forget that you can also subscribe to Murmurings on iTunes, Stitcher, SoundCloud, Google Play or wherever you listen to podcasts!