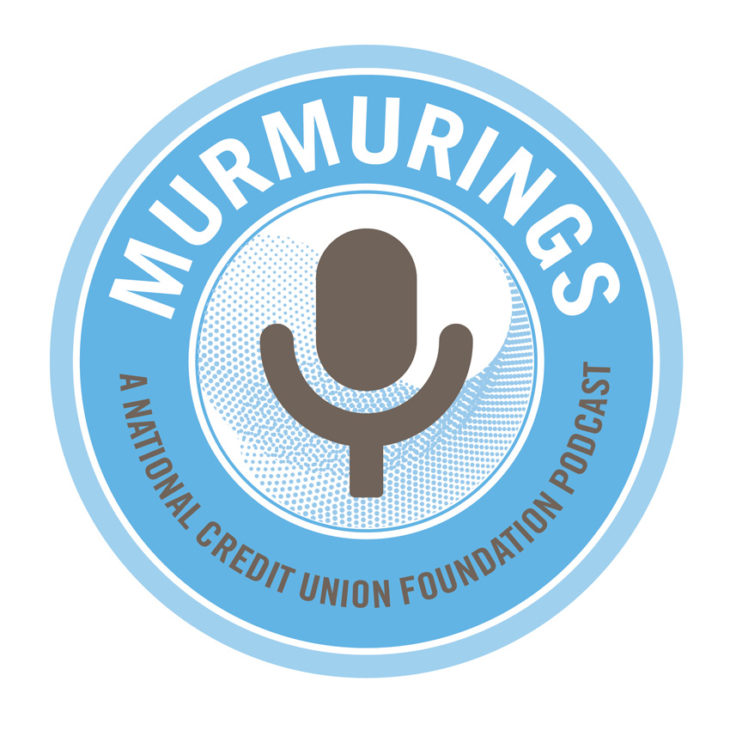 Murmurings Podcast #10 – Purposeful Volunteering with Melissa Burleson
On today's podcast, we're talking about volunteering. I'm a big proponent of volunteering and obviously, credit union people volunteer a lot. In fact, it's part of the cooperative principles: principle #7: Concern for Community. We are going to be talking about purposeful volunteering as it's one thing to go out and volunteer, but it's another do it in a more strategic way.
Therefore, we're talking to Melissa Burleson, Business Development Coordinator at Tarrant County's Credit Union, in Texas. Melissa was inspired after attending the Foundation's Credit Union Development Education (DE) Training last year to really streamline and focus her credit union's volunteer efforts to make them more effective.
You'll hear how she's done that around the twelve development issues for credit unions as well as the many volunteer activities she's done so far, such as helping police officers through the Assist the Officer Foundation in tribute to the five Dallas Police Officers that were killed earlier in the month, working with the Center for Transforming Lives, American Heart Association and more.
"When I went through DE, I feel like the need and my need to volunteer changed. It wasn't just about scratching the surface or going through the motions with the organizations we were partnering with. It became more purposeful and in-depth for me, actually listening to the needs of the people I was trying to assist and help so I can better serve them." – Melissa Burleson
You can download/stream online here or listen below:
Each episode of Murmurings, the National Credit Union Foundation podcast, highlights individual and organizational best practices around financial education, financial well-being, philosophy and philanthropy in the credit union movement. You can check out previous podcasts online here.
Don't forget that you can also subscribe to Murmurings on iTunes, Stitcher, SoundCloud, Google Play or wherever you listen to podcasts!