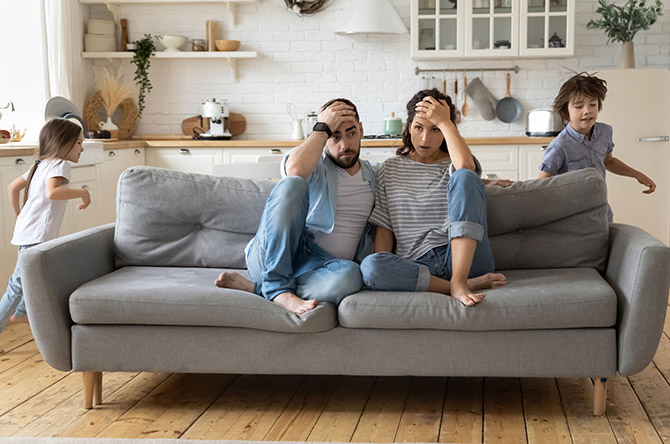 Kids having more TV time during COVID-19? Never fear, Biz Kid$ is here!
COVID-19 is having immeasurable effects on all facets of normal life. One of which is the fairly uniform closure of schools and universities for the next several weeks. With working parents trying to juggle their new remote work status and the 5, 9, 13 or 18-year-old kids at home, yes, it is a situation for potential insanity.
But, never fear! The Foundation is here!
We realize kids might be spending more time than usual in front of the TV – but that doesn't mean it can't be educational! Have them take some time to learn about finances, entrepreneurship and building a better financial future (perhaps without even knowing they are learning 😊). The Foundation is the proud steward of Biz Kid$, a national financial education initiative that teaches kids about money and business. And, even better, Biz Kid$ is exclusively funded and branded by credit unions!
The overall objective of Biz Kid$ is to engage young people and help them develop life skills in the areas of money management and entrepreneurship. The initiative includes an Emmy award-winning television series, free classroom curriculum, outreach activities, and a website targeting kids 9 – 16 years old. It is the first national public television series promoting financial education for elementary through high school students and was created by the same team that produced "Bill Nye the Science Guy".
To keep your kids engaged during this time of quarantine, the series includes a fast-paced mix of direct education delivered by young actors, sketch comedies, and stories featuring real-life young entrepreneurs. Biz Kid$ uses the power of television to teach kids how to use credit wisely and reinforces the importance of budgeting, saving, and giving back to the community.
Even better -the first three seasons are available for streaming on Amazon Prime! You can also access Biz Kid$ through their website or check out your local listings for episodes on public television.
Biz Kid$ also has a program called "How to Turn $100 into $1 Million" that teaches kids essential money skills needed to survive in today's world.
Not all TV time has to be bad, and we hope these resources help provide some much-needed relief for parents with kids at home during this time! From the Foundation family to yours, we wish you good health during this time.
(Image credit: iStock/fizkes)