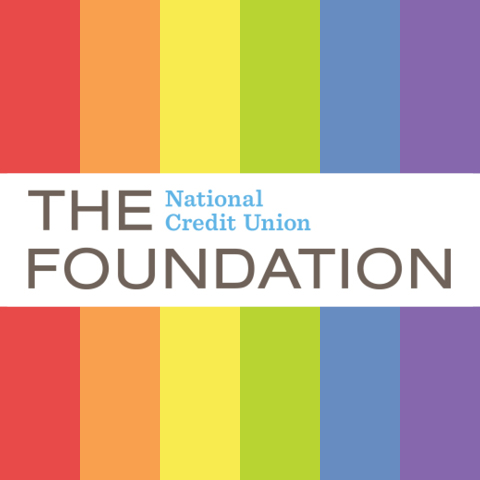 Inclusion: Taking What we do Best, and Doing it Better
All great movements start with pioneers. Individuals who had a spark in their eye or a fire in their heart that compelled them to act in the interest of a greater good. Maybe they were motivated by a grand vision or they were absolutely fed up with something. Though the motivations of a pioneer can vary, the common theme is that the belief in their purpose – their "why" – was strong enough to overcome barriers, even when they seemed insurmountable.
As we celebrate Pride Month, we reflect on LGBTQ pioneers who have done incredible things to protect and promote the rights, safety and respect of Americans who are lesbian, gay, bisexual, transgender and queer. Pioneers like Sylvia Rivera and Marsha Johnson who were transgender activists on the front lines of the Stonewall Riots (which is the reason why Pride Month is celebrated in June) and part of a larger group of individuals who spearheaded the modern fight for LGBTQ rights in New York and across America in the 1960's and onward.
It would be inappropriate to consider the challenges LGBTQ pioneers had to face – and continue to face – in the same league as the challenges credit union pioneers faced. But when we think of the stories and work of people like Ed Filene and Louise Herring, there are similarities in the bravery and resilience it takes to fight for the dignity of others while creating change in long-standing societal structures, whether they be social or financial.
While Pride Month offers time to reflect and recognize the impact LGBTQ pioneers have had, it also provides us with an opportunity to consider what we can do, as modern-day credit union pioneers, to further serve and support LGBTQ individuals within our communities. Because this is not just the right thing to do, it's part of credit unions' DNA and our mission as financial cooperatives.
Being inclusive has been a 150 year-old approach that credit unions have used to drive success for our members, communities and organizations. The original purpose of credit unions was to expand the concept of financial democracy to people of all means within our field of membership. In fact, Financial Inclusion is one of the International Credit Union Operating Principles which influences and inspires the credit union business model.
The challenge facing credit unions today is how can we adapt this tried-and-true approach of Inclusion in order to serve members not just of "all means", but of all backgrounds. This includes LGBTQ as well as people of different races, cultures, and other factors that absolutely matter when we are designing services and solutions to meet their needs.
To meet this challenge, we need to do a few important things:
Expand our understanding of how credit unions "should" serve our members. One of the core activities we do at DE Training is to explore twelve Development Issues that serve as barriers to economic growth and prosperity for members. Many of them extend beyond traditional financial services such as hunger, technology, and environment. As of this year, we've updated the Development Issues to include "Inclusion", as well as "Diversity & Equity". The full list of our Development Issues used at DE can be viewed here. In shining a light on these broader issues, credit unions can begin to uncover and solve for problems that we didn't know existed in our members' lives.
Purposefully integrate emotional intelligence into our businesses. Empathy is a natural application of the Credit Union Difference. Simply put, it is the practice of listening and learning from our members to better understand their problems and identify solutions. But the level of emotional intelligence within organizations can vary greatly from top to bottom. There needs to be a conscious effort to ensure the benefits and application of empathy are known from our board rooms to branches. Without it, we are left to assumptions and a hope that an ever-diversifying marketplace will connect with products, brand and delivery because we think that's what they want.
Not let discrimination undermine your values. When looking to serve and support diverse or underrepresented communities, it's easy to feel a little lost on where to start. Some of that uncertainty might coalesce into concern. Someone in your organization might even ask "what if some of our members are offended if our credit union starts to publicly support the LGBTQ community?" You could probably swap a number of other groups into that question, but the point is this: it would be inconsistent with our Operating Principles to allow for any level of discrimination to influence decisions that would otherwise improve the lives of our members and communities. Additionally, if we start to pick and choose which people we serve and support within our fields of membership, we stop being inclusive, and begin to lose our guiding purpose and everything that makes credit unions different and great.
While the fight for LGBTQ rights in the United States happened decades after many of our legendary credit union pioneers were active – and it's impossible to guess where they would have personally stood on social issues – I am confident that if they would have known there were individuals and families within our fields of membership who were either underserved or underrepresented, they would've pointed to credit unions as a solution.
In celebration of this alignment and our credit union roots, the National Credit Union Foundation looks forward to supporting the LGBTQ community in June and year-round.
Though our approach will change over time, our purpose never should. We must always work to keep our efforts reflective of the needs of the people we serve, and we do that by being inclusive.